The Dems need to build Biden back better before the mid-terms if they expect an outcome that's different than what the polls are currently showing.
The question is how to do it. One thing that won't be happening is support from the mainstream media for the makeover. There's been a blizzard of over-the-top headlines such as the NYT's, "Biden Can Still Rescue His Presidency," or Time's "How the Biden Administration Lost Its Way" and Axios's "Biden's Epic Failures."
These headlines could say: "Biden Fails to Fix All of the World's Problems in a year."
What's driving much of this "presidency in peril" coverage is Biden's approval ratings. Some results are truly discouraging, while CNN's poll of polls, released Thursday, found that 41% of Americans approve of the way Joe Biden is handling his job while 54% disapprove.
Still, Biden and the Dems need a mid-course correction. On to cartoons.
Can diplomacy solve the crisis in Ukraine?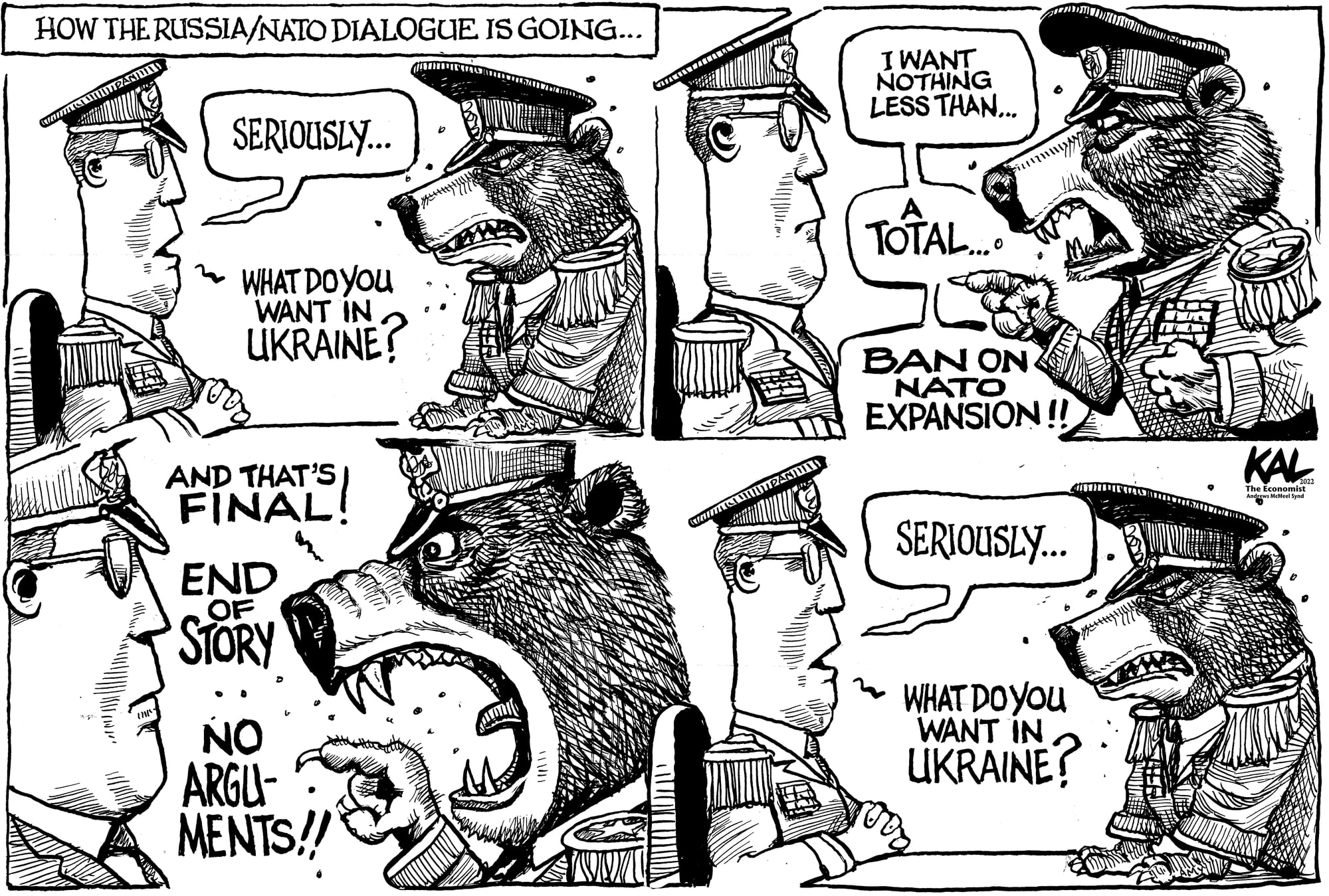 The Senate failed to pass voting rights. Republicans wouldn't help: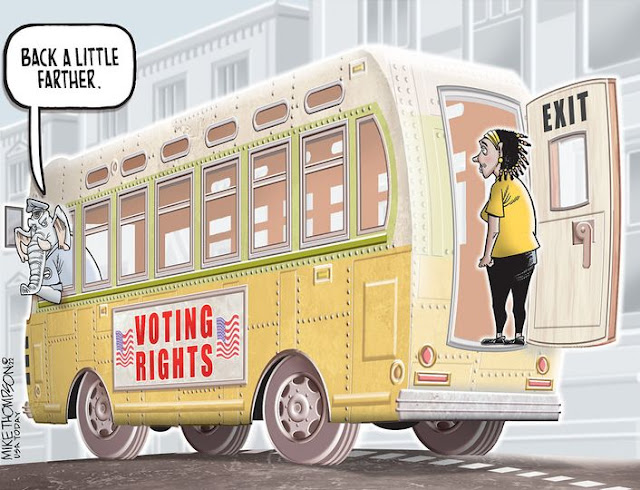 Republicans don't want to look back one year, but they certainly don't mind looking back at the 1950s: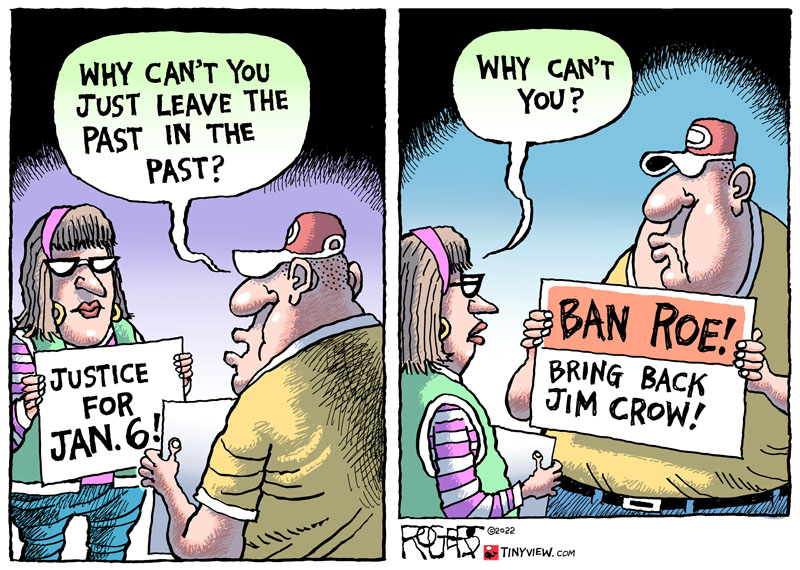 The administration is sending rapid tests via the post office. Have they heard about Amazon?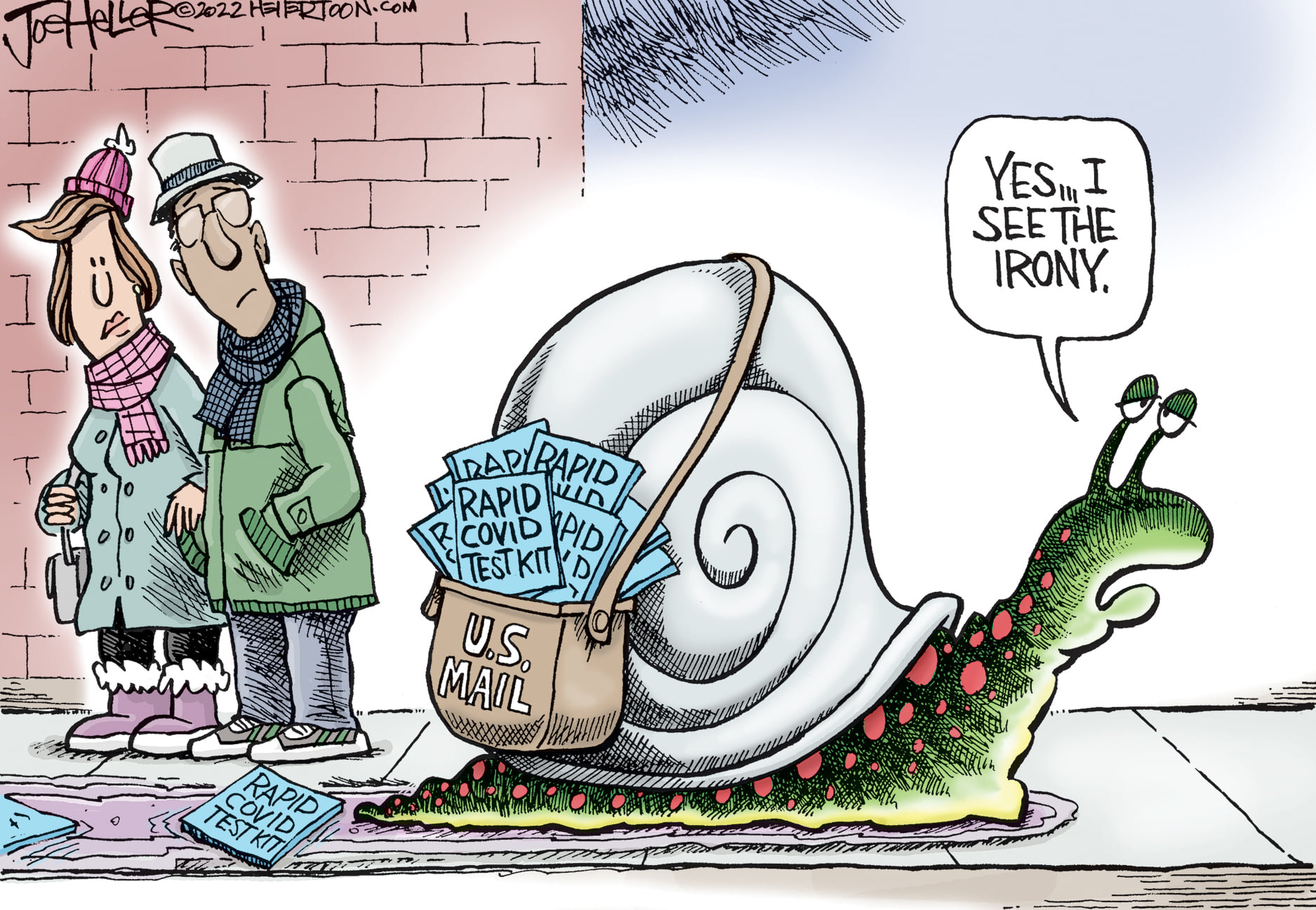 Plenty of news this week about Trump and January 6. The dogs are gathering: