The Daily Escape: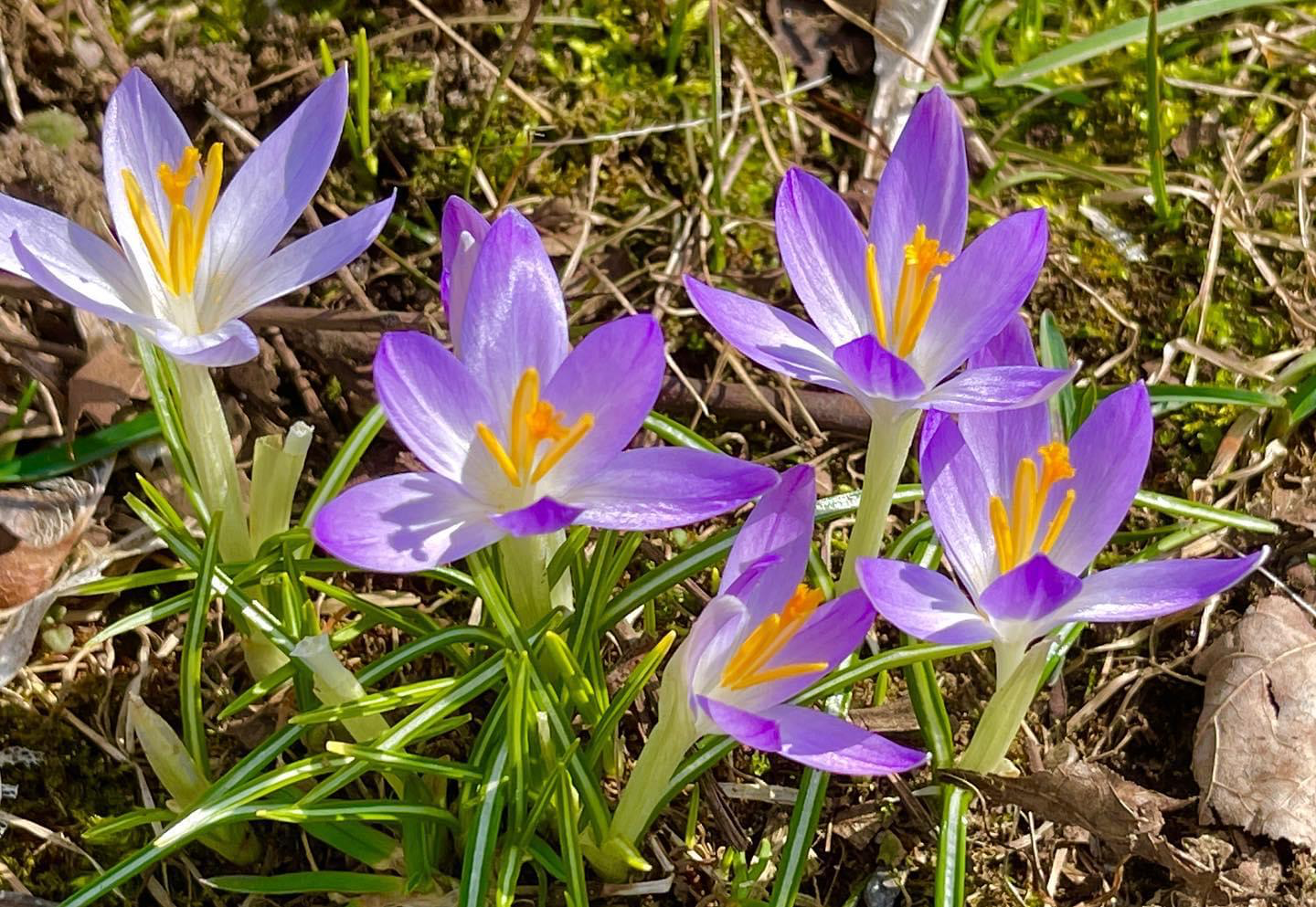 Crocus in bloom, Holliston, MA – March 2022 photo by Karen Randall
Let's take a look at three stories that didn't get their due this week. First, from the LA Times, about gang infiltration of the LA County Sherriff's department:
"The top watchdog for the Los Angeles County Sheriff's Department has identified more than 40 alleged members of gang-like groups of deputies that operate out of two sheriff's stations…..Inspector General Max Huntsman said his office has compiled a partial list that includes 11 deputies who allegedly belong to the Banditos, which operate out of the East L.A. sheriff's station, and 30 alleged Executioners from the Compton sheriff's station."
Huntsman told the LA Times that about a third of the 41 deputies on his list had admitted that they had gang tattoos or belonged to the groups. Allegations aren't proof but apparently, there is a long history of allegations like this one surrounding the LA Sherriff's department.
Also consider this article in the WaPo about police wrongdoing:
"The Post documented nearly 40,000 payments involving allegations of police misconduct in 25 departments, totaling over $3 billion. Departments usually deny wrongdoing when resolving claims."
They found that more than 1,200 officers in the departments surveyed had caused problems resulting in at least five payments each by their municipalities. More than 200 had 10 or more payments for actions that resulted in lawsuits. New York City leads the way with more than 5,000 officers named in two or more claims, accounting for 45% of the money the city spent on misconduct cases. There are 36,000 officers in the NYPD. That's 13.8%.
Settlements rarely involve an admission of guilt or a finding of wrongdoing. City officials and attorneys representing police departments say settling claims is often more cost-efficient than fighting them in court. Since there's no formal list of bad actors, there's little reason to hold these officers accountable.
Law enforcement throughout America gives itself a black eye whenever stories like these are written.
Second, the NYT reported that several of the Republican Senators who suggested that Judge Ketanji Brown Jackson had given uncommonly lenient sentences to felons convicted of child sex abuse crimes had all previously voted to confirm judges who had given out similar prison terms below prosecutor recommendations, the very problem they had with Judge Jackson:
"But Mr. Hawley, Mr. Graham, Mr. Cotton and Mr. Cruz all voted to confirm judges nominated by President Donald J. Trump to appeals courts even though those nominees had given out sentences lighter than prosecutor recommendations in cases involving images of child sex abuse."
You can read the article for the examples.
Hypocrisy is fuel for politicians, so maybe we shouldn't be surprised. We know that Sen. Graham had voted only a year ago to confirm Judge Jackson, despite the sentencing decisions she had made as a district judge, the same ones that he now objects to.
Third, Bloomberg reported that private equity money is again pouring into residential real estate markets. They cite Phoenix, AZ as a prime example: (brackets by Wrongo)
"The median home [in Phoenix] was worth about $285,000 at the beginning of the pandemic; it was valued at $435,000 two years later."
That's a 53% increase. This is also true in NJ, where Wrongo's son just got an all-cash offer from an investment group for his home, sight unseen, at 11% higher than the closest offer from a retail home buyer who needed a mortgage.
This is turning first-time home buyers into long-term renters, with real-world consequences.
Home equity represents a huge portion of individual wealth in the US, especially for moderate-income families that have few other opportunities to use borrowed money to purchase assets that can increase in value over time. Price appreciation lets owners accrue wealth which can be tapped later on when they have a large or unexpected expense.
Wall Street's spin is that there just aren't enough rentals for families who want to live in good neighborhoods but can't afford a down payment. So they're providing a necessary economic service. You be the judge.
Enough of this drama! It's time to find a way to let go of the tragedy in Ukraine and the clown show surrounding Judge Jackson for a bit. It's time for our Saturday Soother.
Here on the fields of Wrong, it's time to take down the deer fencing and put up the bluebird nest boxes. We also need to watch what we can of college basketball's March Madness.
To help you get ready for the weekend, grab a chair by a large window and listen to Mozart's "Turkish March" played here on bamboo instruments. It was performed in 2015 by Dong Quang Vinh on a bamboo flute along with the Bamboo Ensemble Suc Song Moi, in Haiphong, Vietnam: