The public personas of three women: the late Madeline Albright, Ketanji Brown Jackson and Ginni Thomas were on display last week. Two of them seem destined for important places in history.
You know Albright's story: A refugee from Hitler and Stalin. A naturalized American, the first woman US Secretary of State (fourth in the line of presidential succession), and a huge influence on US foreign policy in the 1990s. The New Yorker says that she was the first "most powerful woman" in US history.
They report a great story about Albright attending a meeting of the Association of Southeast Asian Nations (ASEAN) in 1998. She and the then-Russian Foreign Minister, Yevgeny Primakov, performed a skit for the assembled diplomats, despite growing tensions between Washington and Moscow over NATO expansion. They did a bit from "West Side Story", with Albright playing Maria and Primakov playing Tony. To the tune of "America," the two sang back and forth:
Albright: "America's nobody's enemy."
Primakov: "So why do you practice hegemony?"
Albright: "I want to know what you think of me."
Primakov: "Look in your file at the K.G.B.!"
Today it's a different world. It's hard to imagine Anthony Blinken and Sergei Lavrov doing a skit.
It's also a different Washington. We've now had several female Secretaries of State. We have a female Vice President, and a woman as Treasury Secretary. Not all that Albright advocated or was a part of were with hindsight, the best actions for the US, but she left an indelible mark on the world.
Ginni Thomas won't ever be able to wear Albright's shoes (or her pins). From the WaPo we learned that Thomas exchanged at least 29 text messages with then-White House chief of staff Mark Meadows, as both of them strategized about overturning the 2020 election result.
Shortly afterward, her husband became the only justice to dissent when the Court granted access to Donald Trump's White House records. Ginni Thomas has also since confirmed that she attended the "Stop the Steal" rally that preceded the Jan. 6 insurrection. That means Justice Thomas voted against disclosing information about an attempted coup that Ginni Thomas supported.
It's ridiculous that Ginni Thomas, who tried to directly influence Meadows and Trump, thinks that we will believe that she would not try to influence her husband. Together they are a stain on public life.
The same day the Thomas scandal broke, Supreme Court nominee Ketanji Brown Jackson told the Senate Judiciary Committee that she would recuse herself from a major case involving Harvard University, where she serves on the governing board. That's what true public servants do. They respect the norms of civility. On to cartoons.
Ginni's world: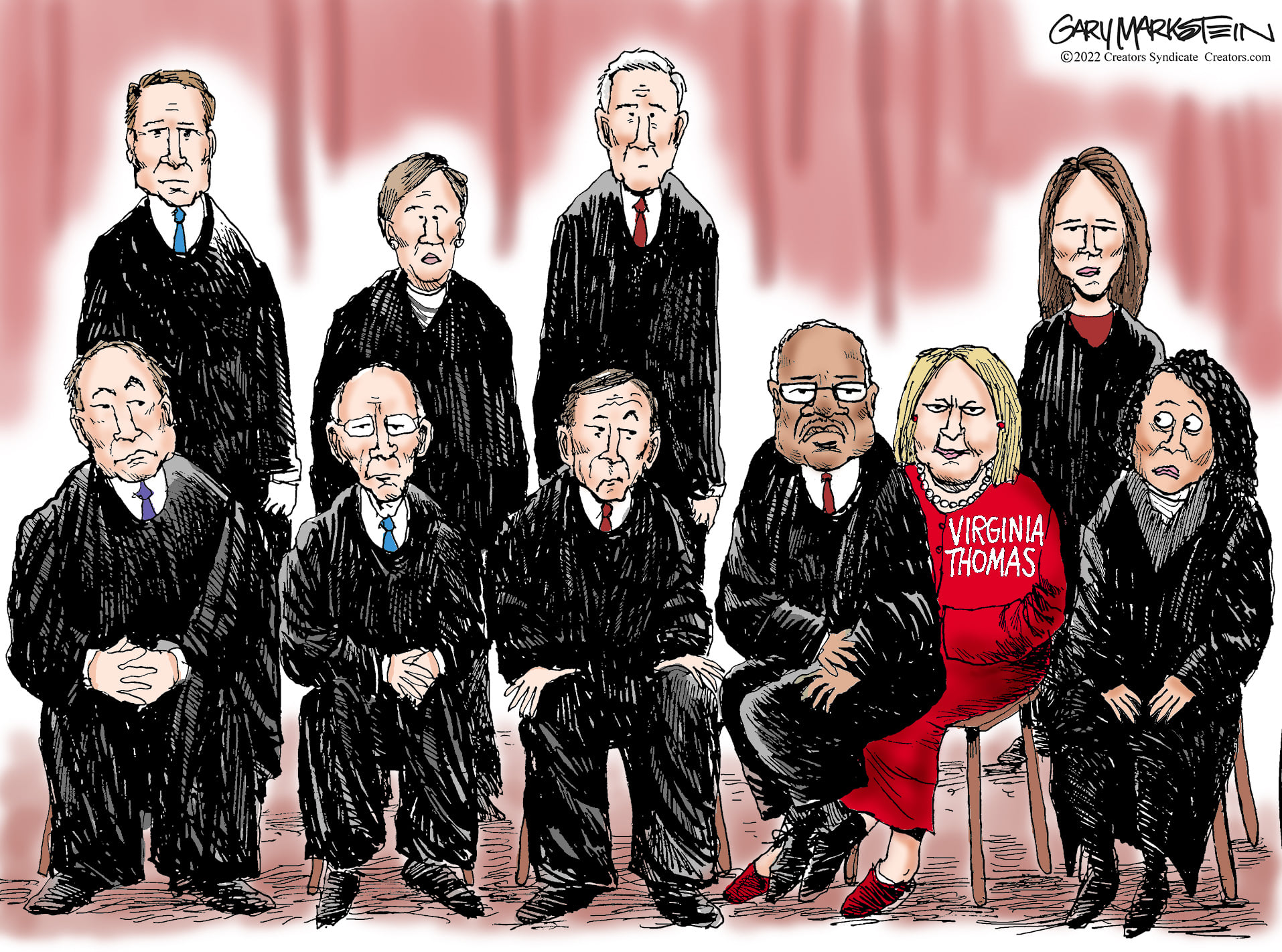 A fair and sober hearing: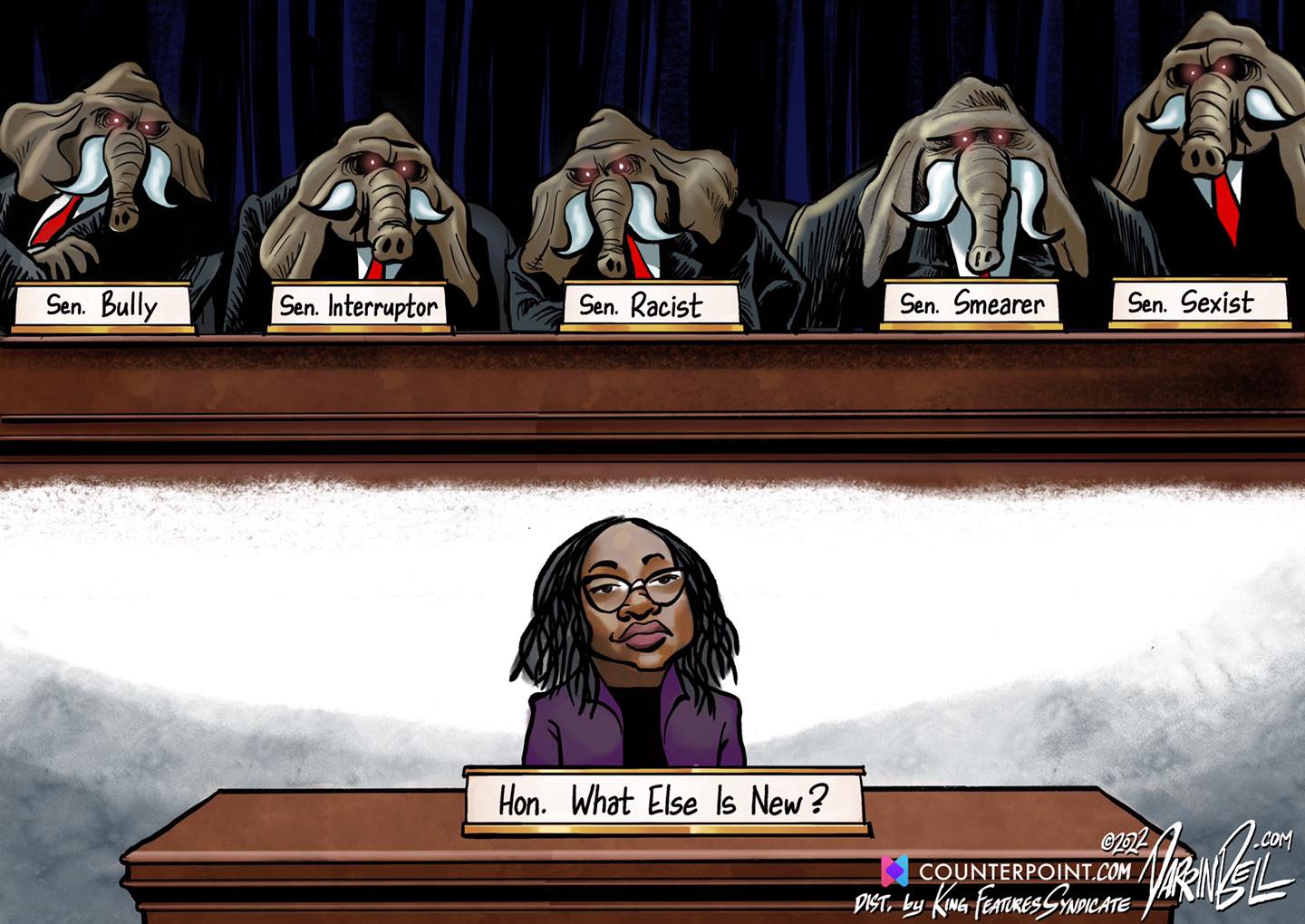 Good question: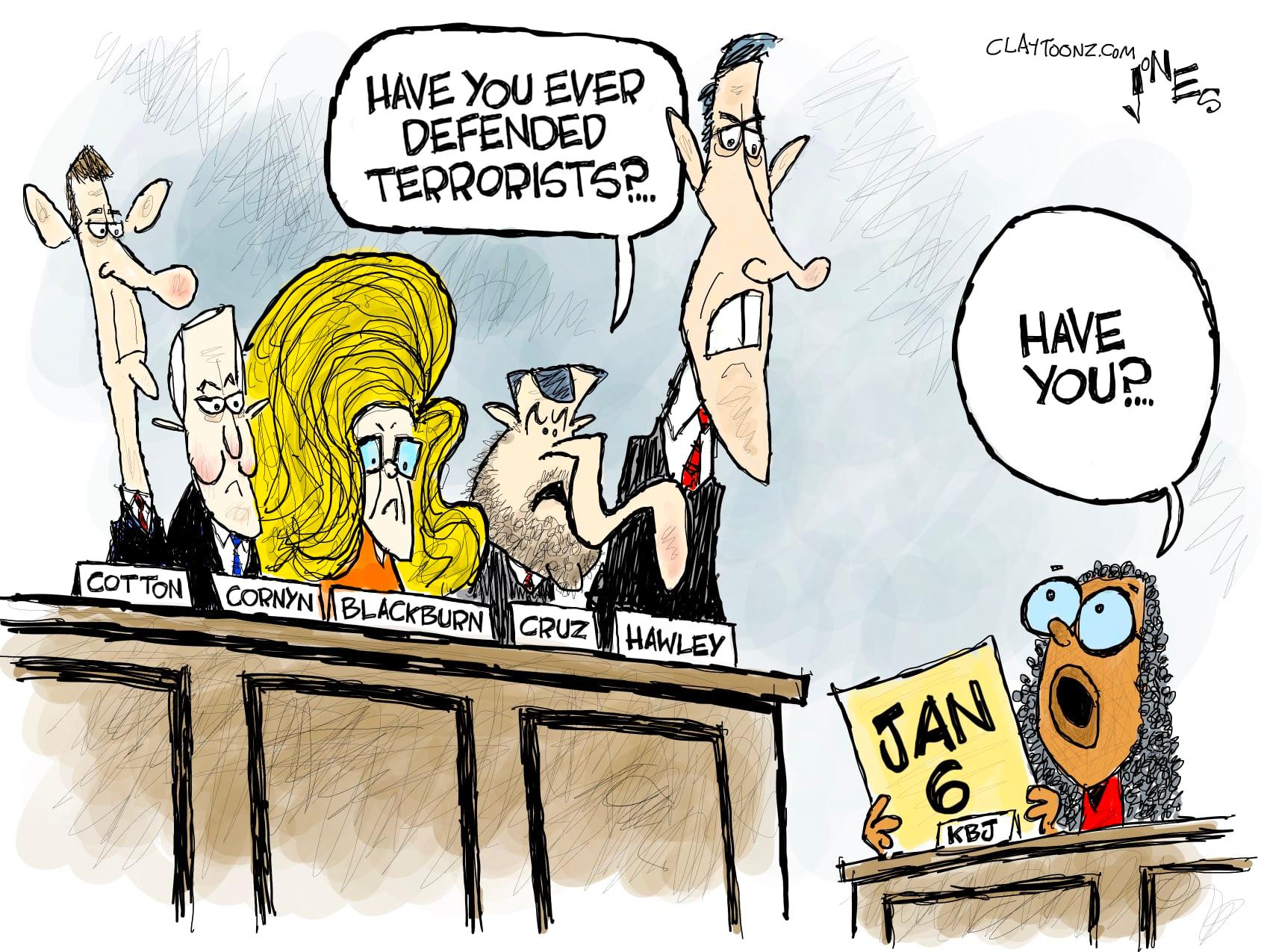 A clown show broke out in DC: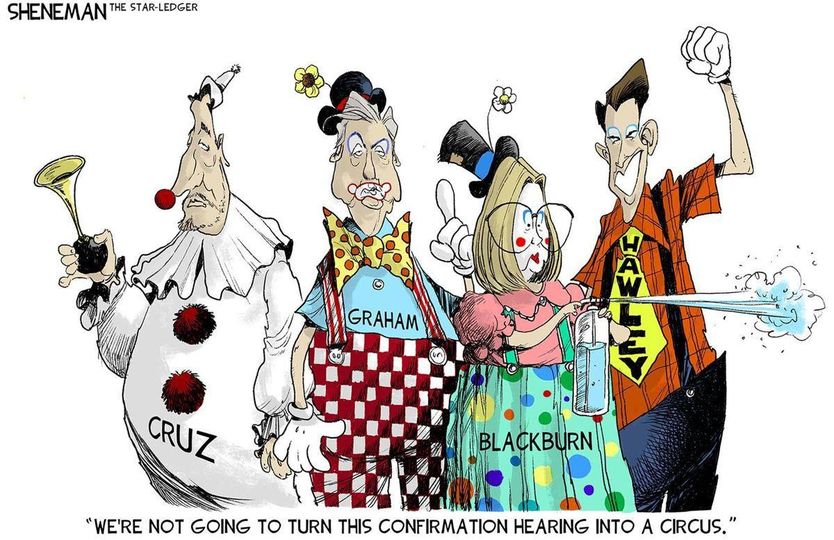 The difference: