The Daily Escape: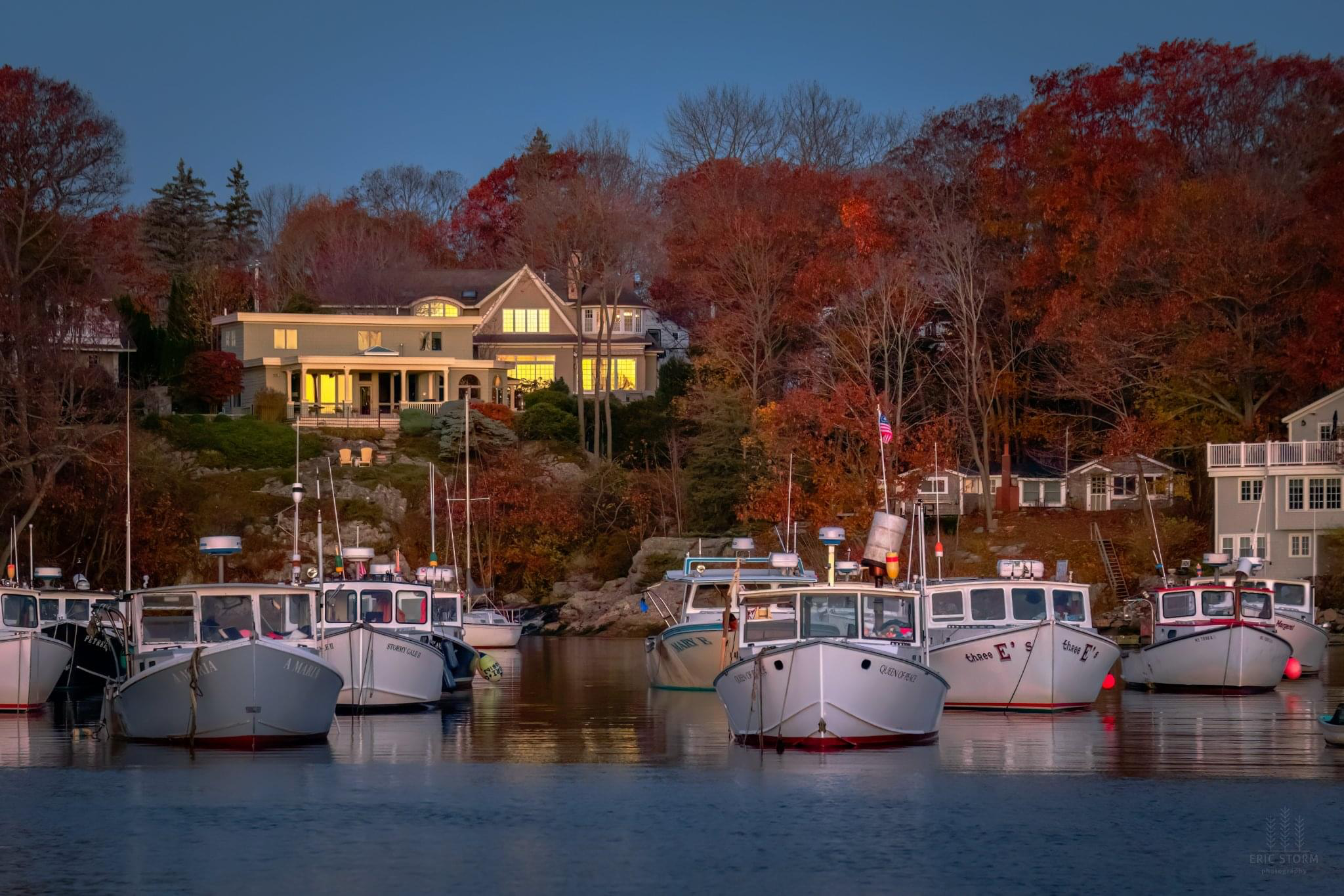 Perkins Cove, Ogunquit, ME – November 2022 photo by Eric Storm Photography
We're not going down without a fight. Both the Dem candidates and media outlets of all stripes are saying that the polls show fading hope for Democrats in the US House and Senate. But many of the polls, particularly those which present an average of other polls, have trouble accounting for a recent slew of Republican-aligned polls.
From The Economist: (emphasis by Wrongo)
"…what if polls are underestimating support for the Democrats? Many surveys published in the closing weeks of this midterm campaign have come from firms that are either explicitly affiliated with Republican clients or simply publish numbers that are favorable to the party—what pollsters call a "house effect". According to our poll-of-polls in New Hampshire's senate race, for example, all seven polls released since October 1st were conducted by firms that we think are publishing numbers that are overly favorable to Republicans."
The Economist looks at the history of the polling entities. They mention one in particular:
"One example is Emerson College, a prominent firm that releases surveys of races all around the country. In elections from 2000 through 2020, our model finds Emerson College's polls overestimated support for Republican candidates for office by one percentage point…"
Steve Shepard of  Politico sees the same thing:
"How much of an influence are the Republican polls having? In New Hampshire, four of the last seven polls in the FiveThirtyEight average are from Republican firms. In Pennsylvania, it's the three most recent polls, and six of the last nine. In Georgia, five of the last seven."
Dan Pfeiffer says:
"…the math is clear – absent the partisan polls, the polling average looks a little better for Dems."
More from Pfeiffer:
"…creating a false sense of momentum is a long-running Republican strategy. Many Republicans believe the best way to win elections is to convince voters that you are already winning. The strategy is loosely based on the idea of social proof – people want to be with the winners, not the losers. If the cause seems lost, voters will stay home."
And the mainsteam media is reporting these polls uncritically. Why?
Republicans attempting to flood the zone with pro-GOP polls makes sense for another reason: They plan to contest any election they lose. And these scam polls showing Republicans ahead provide a sort of "proof" for challenging any election they fail to win.
The Democrats are cynically using the same Republican polls to raise money from their base. Do Dems really have to catastrophize in nearly every email and text message? Wrongo gets more than 20 emails and texts a day from Democrats asking for money by citing that they're slipping in the polls.
Some slippage may be true, but the abuse of email/text by Democratic and Dem-aligned campaigns is something that absolutely must be addressed after this election. It's become a disaster. Wrongo thinks the hysteria delivered in email and text may help achieve the Republican's plan of suppressing turnout because when all we hear is gloom and doom from candidates we support, some of us will give up hope.
OTOH, maybe the negativity will inspire some people to stand in long lines to vote.
This doesn't feel like a normal midterm election. Early voting so far shows a massive turnout. Traditionally, that's an advantage for Democrats, but we have no way of knowing whether this big early vote means that large numbers of GOP voters have already voted. We'll simply have to wait and see.
Regardless, the mainstream media have decided to frame the race as if Republicans already have it in the bag. Despite what we've learned about Republican-aligned polls flooding the zone, they're taking races that are too close to call as a sign that the election is the GOP's to lose.
That will set up a monumental Right-wing freakout if Democrats happen to pull off a win.
There's less than 24 hours left before in-person voting begins. Wrongo is sharing the above so fewer people stay discouraged and subsequently stay home on Tuesday.
Time to wake up Democrats! Getting to the polls and getting your kids and friends to the polls may be more important in this election. The margins in many of these House and Senate elections look to be razor thin.
For the next few days we'll all have to do something we hate: Live in uncertainty.
To help you wake up, watch, and listen to Jenifer Lewis, who plays the grandmother on Black-ish, sing "Get Your Ass Out And Vote" from 2016:
You know what to do, and you know how to do it.