The Daily Escape: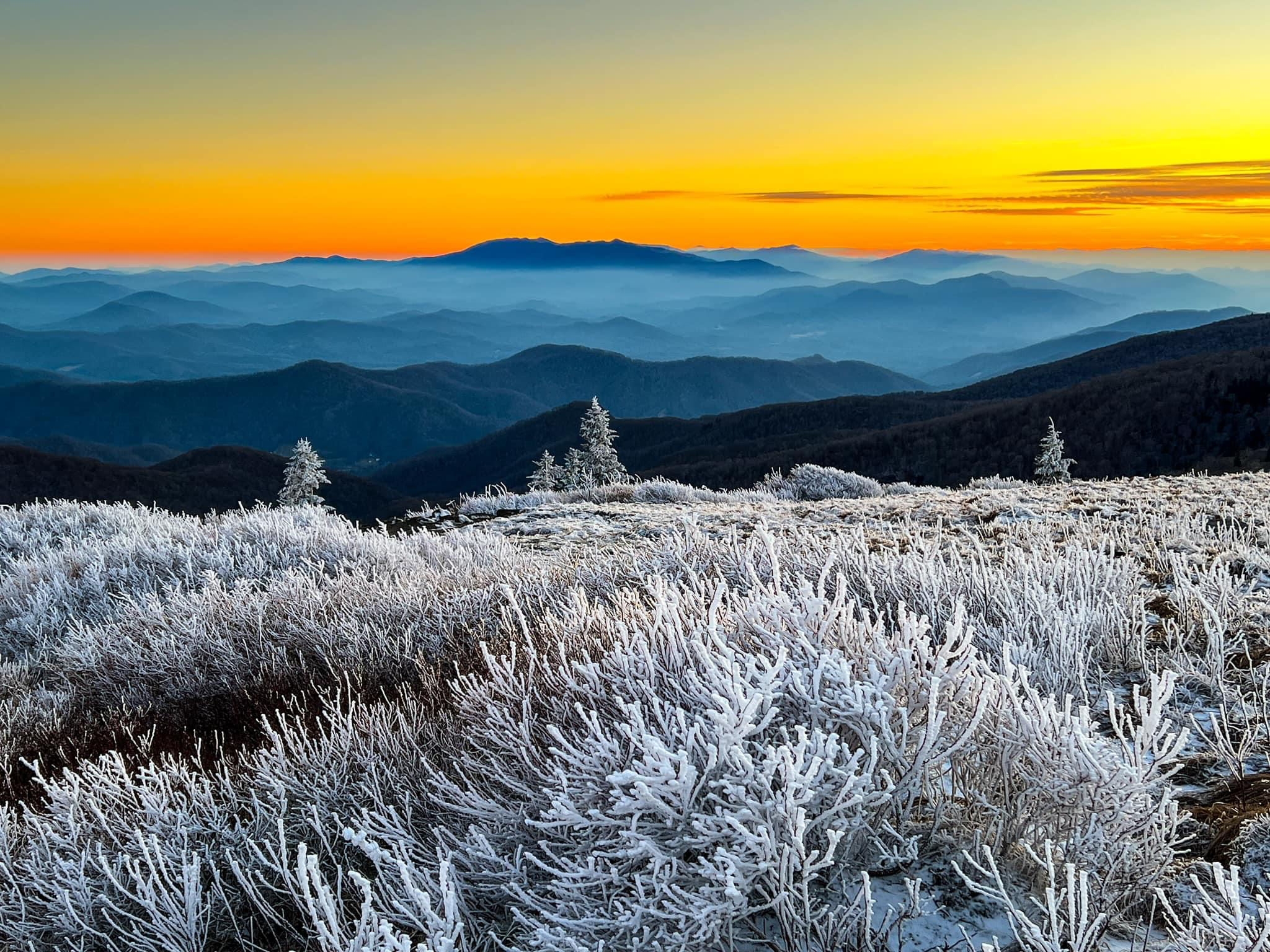 Round Bald summit, TN, looking towards NC – January 2023 photo by Tim Lewis. Those are some very blue Blue Ridge Mountains.
From the NYT:
"Western defense officials on Friday failed to reach an agreement on exporting German – or American -made battle tanks to Ukraine, setting back Ukraine's hopes of quickly getting weapons it sees as crucial to its defense against an expected new Russian offensive."
This is the fractured state of play in NATO's support for Ukraine. Despite a statement signed by nine other NATO allies saying they were willing to participate in a coalition of German-made Leopard 2 tank donors.
Germany has not yet decided whether to allow Leopard 2 tanks to be sent to Ukraine. The NYT also reports that German Chancellor Mr. Scholz has insisted Berlin would not send any of its own Leopard tanks unless the US also sends its M1 Abrams tanks. However, the Biden administration thinks that the M1 Abrams tanks – which run on jet fuel and require frequent maintenance and spare parts — would be difficult to position in eastern Ukraine, where supply lines could be cut off easily.
Germany's reluctance may be due to polling that shows a sharp division among Germans over sending battle tanks to Ukraine. This is despite widespread support by Germans for providing other weapons. Some think this is also a byproduct of its legacy of blitzkrieg tank warfare in World War II.
This is big since Ukraine's senior military commander, Gen. Valery Zaluzhny, has said his forces need about 300 Western tanks to make a difference in the battles for fiercely contested cities and towns in the eastern provinces of Ukraine that border Russia.
It's clear that more and newer tanks are crucial in pushing back Russian forces. The Leopard 2 would help offset Russia's superiority in artillery firepower. They would be of even greater value as the war begins its second year next month, and Ukraine needs to fight against a Russian spring counteroffensive.
OTOH, Britain has agreed to send to Ukraine 14 of its Challenger 2 tanks, and 30 artillery guns in a move it made at least in part to encourage other NATO countries to donate their own tanks.
There are clear advantages for deploying the Leopard 2: There are many in Europe (about 2,000). They are easy to move to Ukraine. The logistics and maintenance would be easier, as would providing  supplies, spare parts, and training.
But the US and Germany are dithering because they remain concerned about the possible escalation of the Ukraine War into a larger conflict. Any conflict between Russia and NATO powers has the potential to devolve into a nuclear war. And no one wants to see tactical nuclear weapons used on any battlefield.
While it's useful to exercise caution, we crossed the escalation bridge when we sent the HIMARS precision-guided missiles to Ukraine. Give the tanks to Ukraine!
On to our Saturday Soother, where we will try to forget that Rep. George Santos (R-NY) is denying that he ever appeared in drag, even though there is a YouTube video of him in a dress and makeup at Carnival in Rio.
Sorry to put that image in your mind but try to relax for a few minutes and think about the great David Crosby who died on Thursday. Crosby was a notorious dickhead who got kicked out of every band he ever played with. After The Byrds, he teamed up with Buffalo Springfield's Stephen Stills and The Hollies' Graham Nash to form Crosby, Stills & Nash. And later, Neil Young was added, making the group, CSNY.
By the end of his life, no member of CSNY would speak to him, despite Crosby's efforts late in life to apologize to each of them. There's a lesson to take from this. Evaluate your relationships. If something's wrong or missing with the people who are important to you, do something about it before it's too late.
Crosby wasn't the primary singer or the main songwriter of the Byrds or of the CSN or CSNY songs that became mega-folk rock classics. But he was a superhumanly gifted harmony singer whose voice was the Super Glue of these groups.
It's clear that the 2020s decade will see many of the remaining icons of the 1960s music scene leave us. Crosby, who received a liver transplant nearly 30 years ago (paid for by Phil Collins) is not someone Wrongo would have predicted to even make it this far.
Two ways to remember Crosby. Wrongo and Ms. Right strongly recommend "David Crosby: Remember My Name" a 2017 documentary in which Cameron Crowe interviews him.
One great song that Crosby wrote was on CSN's 1970 album, "Déjà vu". Listen to "Almost Cut My Hair":
There are lots of dickheads in the music industry. Despite that it's surprising how much good music gets made.