The Daily Escape: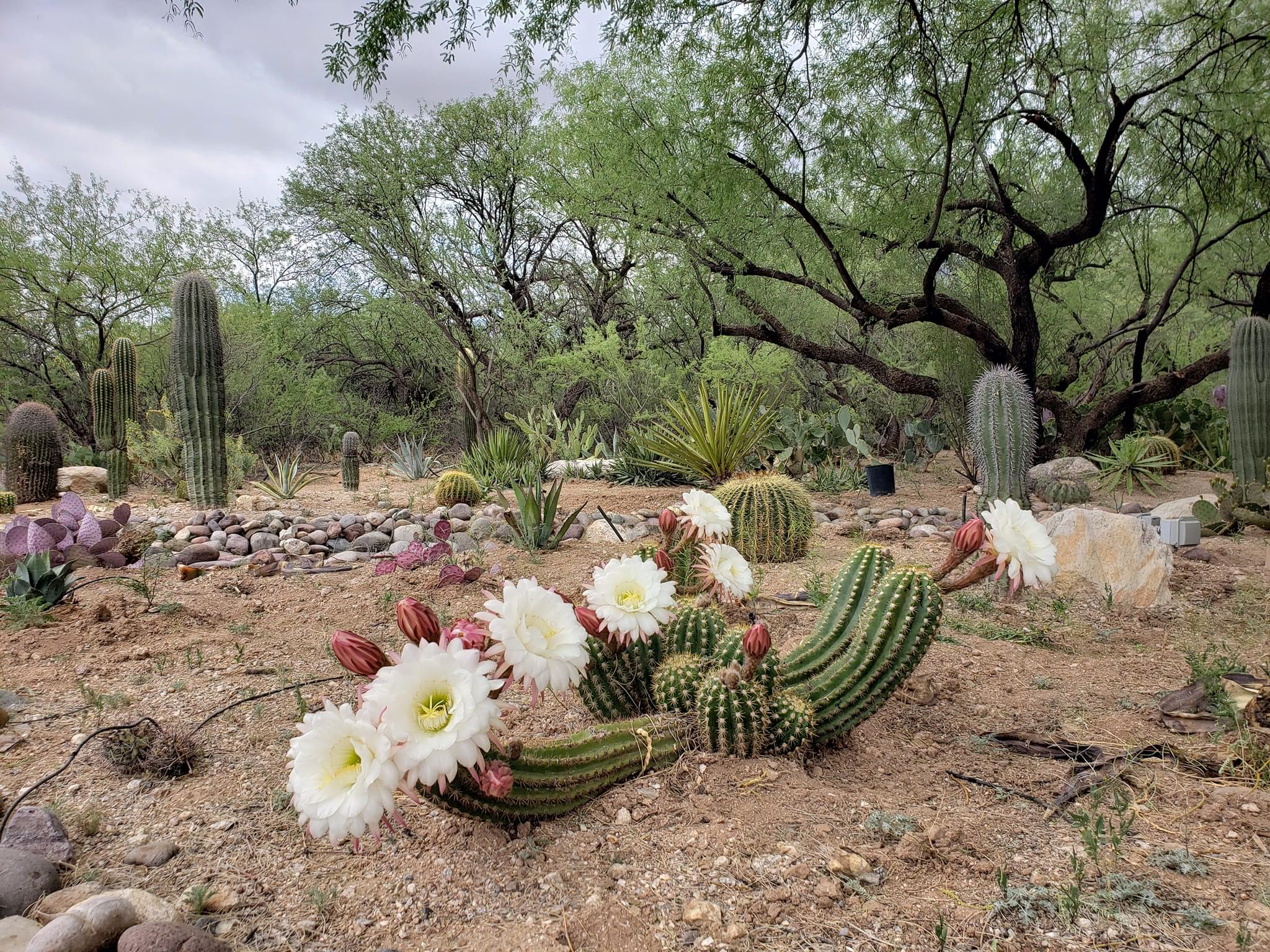 Cactus bloom, Tanque Verde, AZ – April 2022 photo by Bel Meader
Since last fall we've seen headlines about the need for parental control of public school curricula. It's been a huge political weapon for Republican governors like DeSantis in Florida and Youngkin in Virginia. The argument is that the way race, gender and history are taught in public school classrooms is outside of the cultural mainstream in America.
A new national poll by NPR and Ipsos shows that those concerns are held only by a minority of America's parents, while the majority express satisfaction with their children's schools and what is being taught in them. The poll's findings show that fewer than 20% of parents seem to be concerned about the culture wars, but they seem to be driving 100% of the conversation about K-12 education in America.
The poll surveyed 1,007 parents of school-aged children. Parents answered questions about the impact of the pandemic on their children, academically and socially, and about their schools' performance:
"This year's responses showed positive trends as the nation continues to recover from the worst of the pandemic. Compared to 2021, a growing margin of parents say their child is "ahead" when it comes to math, reading, social skills, and mental health and well-being. Fewer parents say their child is "behind" in those areas. In fact, in 2022, almost half of parents, 47%, agree with the statement: "the pandemic has not disrupted my child's education." That's up from 38% in 2021…"
However, that view is at odds with that of most education researchers, who see big disruptions in indicators like test scores, college attendance, and preschool enrollment. The Ipsos poll shows that parental satisfaction also included culture war topics. In the poll:
76% of respondents agree that "my child's school does a good job keeping me informed about the curriculum, including potentially controversial topics."
88% of respondents agree with the statement "my child's teacher(s) have done the best they could, given the circumstances around the pandemic."
82% agree "my child's school has handled the pandemic well."
Mallory Newall of Ipsos points out that:
"It really is a pretty vocal minority that is hyper-focused on parental rights and decisions around curriculum…. Just 18% of parents say their child's school taught about gender and sexuality in a way that clashed with their family's values; just 19% say the same about race and racism; and just 14% feel that way about US history."
Newall also said that there was a lack of partisanship in the responses:
"The most partisan issue in our poll was gender and sexuality, but still only a minority expressed any concerns. Republicans are closely divided: 26% say schools are not teaching about gender and sexuality in a way that matches their family's values, while 22% say schools are (the remainder don't know or say schools aren't addressing those topics).
The problem of course is that the vocal, 20+% of American parents are seeking total victory in the culture war. Republican-aligned groups like No Left Turn In Education and Parents Defending Education have continuously pushed these issues into the spotlight. And it's working.
Ralph Wilson, a researcher who studies how partisan donors back the culture war, says these groups imply that they represent a silent majority of conservative-leaning parents. But that's not necessarily the case:
"It's definitely an incredibly small minority that's being amplified with this large, well-funded infrastructure to appear larger and to appear to have more well-founded concerns than they do."
The Ipsos poll found that about a third of parents say they "don't know" how their child's school addresses sexuality, gender identity, racism, or patriotism. Only 24% of parents believe they have too little say over what is taught or what books are in the library at their kid's school.
That's enough! Let's leave the culture wars behind for the weekend. It's time for our Saturday Soother, where we gather ourselves for the week ahead. In northwest Connecticut, we can't escape cold weather, so our remaining yard work must wait for warmer nights before planting can start.
Instead, pour a mug of your favorite spice tea, grab a seat by a big window, and listen to "The Banks of Green Willow" by the little-known George Butterworth, who was part of the English pastoral idiom. Butterworth and Ralph Vaughan Williams were close friends, and you may hear similarities in their music. Butterworth was killed in 1916 in WWI during the Battle of the Somme; he was just 31.
Here it is played by the  Royal Liverpool Philharmonic Orchestra under Grant Llewellyn:
And the pastoral images are nice!