The Daily Escape: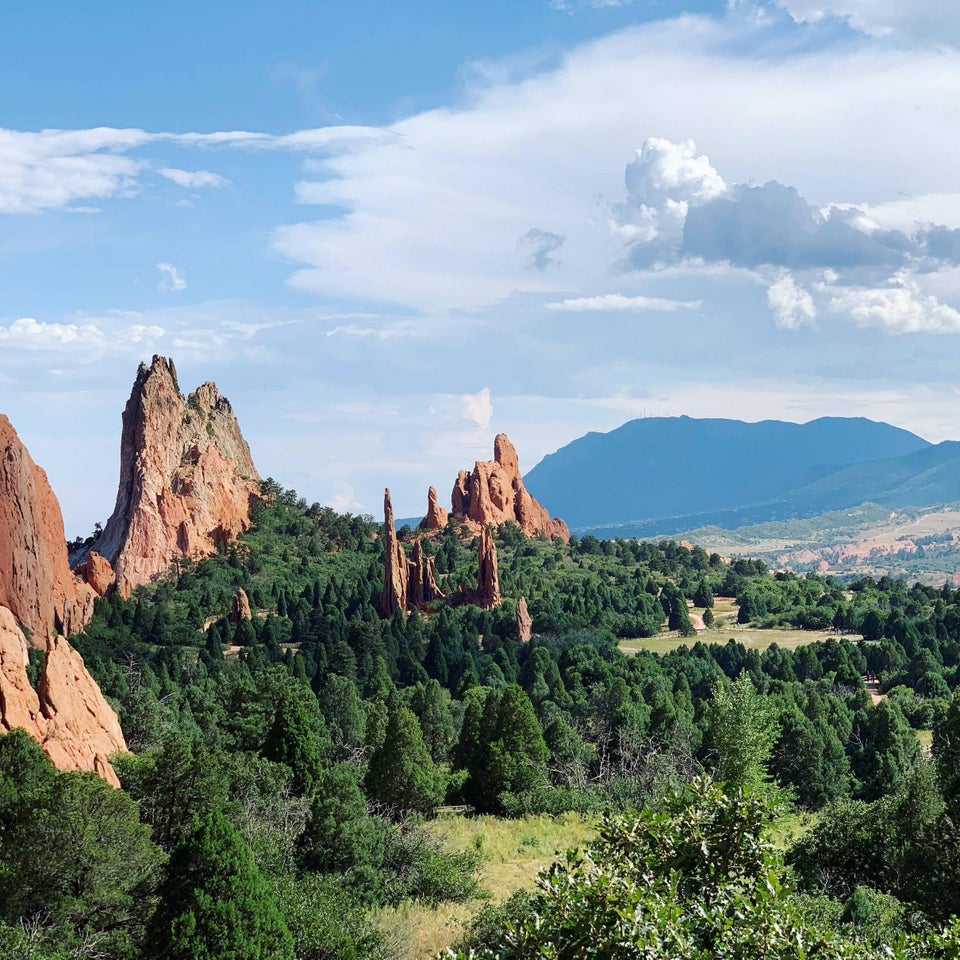 Garden of the Gods, Colorado Springs, CO – 2019 photo by ForkMan. Cheyenne Mountain is in background.
(There will be no Sunday Cartoons this week.)
Trump's decision to change our posture toward China from free trade to trade war is one of the most significant policy shifts in recent American history. And despite the hand-wringing by corporations and politicians, there's a grain of value in what Trump is attempting to do.
For sure, it's unclear if he really knows what he's doing, but it highlights whether we have a strategy for our trade relations with China. American policy makers must look at and answer a few questions:
Why is our industrial supply chain located within our economic adversary?
Doesn't our military readiness therefore depend on that adversary?
Why are American companies allowed to transfer critical technologies to China in exchange for short-term market access?
Why is Tesla building self-driving cars in Shanghai?
Why should Google be running an Artificial Intelligence (AI) lab in Beijing after canceling an AI contract with the Pentagon?
Our corporate overlords' answer? Because the market wills it.
But markets choose one global power over another only for narrow financial reasons. The market will happily move its business to a surveillance state if it means bigger CEO bonuses and higher profits. In this competition, Corporate America's ideological commitment to free trade is as big a handicap to us as the Soviet Union's commitment to central planning was during the Cold War.
Republicans and their corporate partners reject the idea of America having an industrial-policy to support key strategic economic sectors. China has an industrial policy. It's focused largely on AI, integrated circuits, telecom, and steel. We no longer have high end manufacturing, and we're losing other strategic industries.
This means that Beijing is likely to pick our "winners" for us. Corporations use the old Ricardian comparative advantage to organize their supply chains. This means that we will watch helplessly as American innovations are transformed into economic engines in China, while our corporations will reap efficiency gains by locating their engineering and management operations next to their Chinese manufacturing.
Inevitably, the innovation in which we pride ourselves will depart as well.
A recent survey of 369 manufacturers found that American firms are moving their R&D operations to China not just to take advantage of lower costs, but to be in close proximity to their supply chains. About 50% of foreign R&D centers in China are now run by American companies. This has helped China achieve first place in market share for manufacturing R&D.
If we remain neutral regarding where our supply chains are located, "we innovate, they build" will become "they innovate, they build."
So, an unintended consequence of Trump's tariff war is that maybe American politicians will wake up to the strategic battle underway with China, and realize how our American corporations are lining up on the side of our competitor and economic adversary.
Enough of the outside world, time for a rainy Saturday Soother if you are on the east coast of the US. Wrongo is sitting on Cape Cod, and the weather service here has announced tropical storm warnings for Saturday. So, settle back and watch the Weather Channel!
Now brew up a mug of Panama Finca San Sebastian ($12/12 oz.) with its deep chocolate notes supported by subtle but persistent sweet floral tones. It comes from the brewers at Thermopolis, Wisconsin's Jack Rabbit Java.
Now, as you watch Dorian news over and over until your mind is numb, listen to the great 1980's hit from the Eurythmics, "Here Comes the Rain Again":
Those who read the Wrongologist in email can view Annie Lennox here.