The Daily Escape: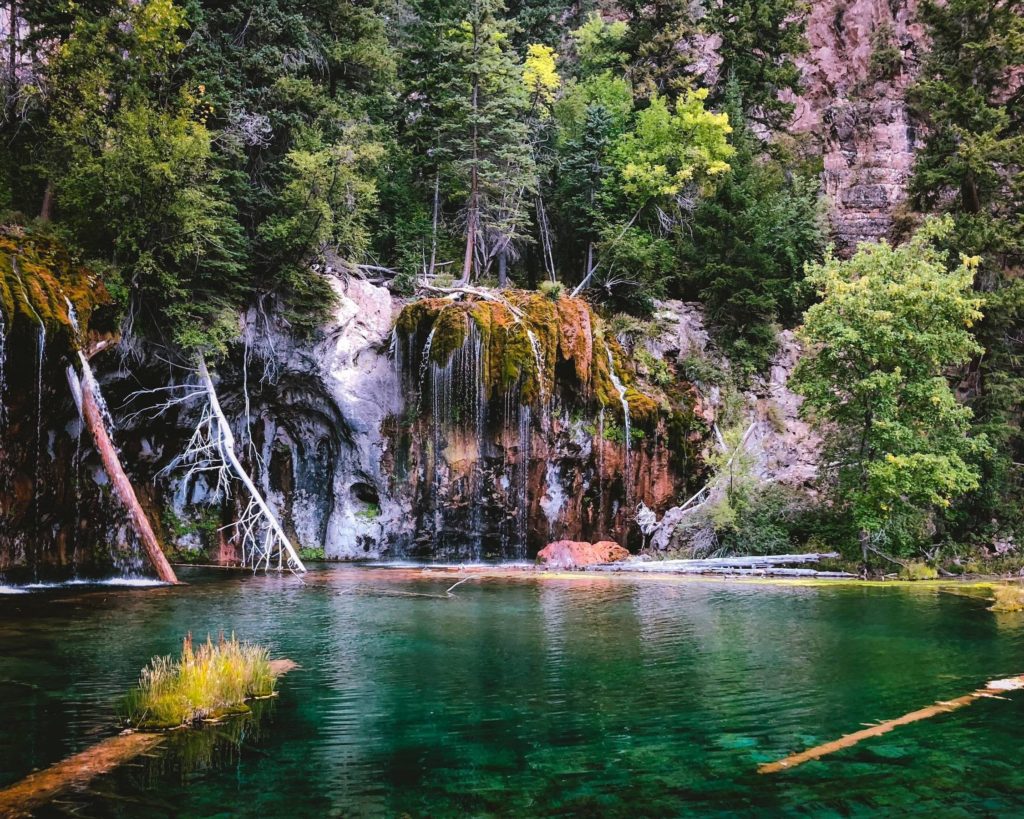 Hanging Lake, CO – 2018 photo by porkchopsandbeer
Wrongo and Ms. Right watched the "One World Together at Home" television concert last Saturday. We stumbled upon it, meaning that wherever it was promoted, it never entered our consciousness. Let's chalk that up to the distractions abounding in our year of living dangerously.
The two-hour event featured pre-recorded remote performances from Lady Gaga, Stevie Wonder, Paul McCartney, Elton John, Lizzo, and Taylor Swift, among many others. If you haven't seen it, the video is available here.
It wasn't originally planned as a fundraiser, but it inspired people across America to donate. Billboard reports that the show was watched by more than 21 million people, and we learned that it raised $127 million for COVID-19 aid.
For Wrongo, there were three highlights of the show. First, the Rolling Stones lip-synching to "You Can't Always Get What You Want", with Charlie Watts air drumming. He played a cushioned chair as a hi-hat. We definitely needed a pick me up, and unsurprisingly, Charlie was right on time. Mick, Keith and Ronnie were actually playing, and there was a keyboard and drum track, but it all worked.
Second, Lizzo, this generation's Aretha, sang Sam Cooke's "A Change Is Gonna Come". Very nice, it was worth the whole show.
Third, Keith Urban performed "Higher Love" as a trio, with two digital copies of himself performing. At the end of the tune, Nicole Kidman came out and kissed one of the carbon copies. Like the Rolling Stones, Urban's video added levity to an otherwise somber set of performances.
Some down notes: Jennifer Lopez doing a note-for-note cover of Barbara Streisand's "People". And although not noticed by Wrongo, industry pros reported that Lady Gaga sang to the wrong side of a $20k Neumann microphone.
On balance, although the performances rarely were of the quality of the studio or live experience we are used to, it was a nice way to pass a couple of hours. Watching some big names live streaming using (mostly) modest home equipment leaves us with a sense that maybe, there's not a huge divide between the talent of the anointed few, and the talents of the rest of us.
Since the start of the pandemic, we have been flooded with feel good moments from around the world, many are musically based, and the musical parodies can be fun.
Here's one that is a serious reworking of The Band's classic tune, "The Weight" by Robbie Robertson, remade in 2019 for the 50th anniversary of the song. It features musicians performing together across 5 continents, led by Robertson and Ringo Starr.
It was produced by the charity, Playing For Change. Their focus is to record musicians performing in their natural environments in a series called "Songs Around the World". They also have a nonprofit that builds music and art schools for children internationally.
The musicians performing on "The Weight" are incredible, but whoever mixed and edited it deserves a Grammy. The changes in vocalists and instrumentation feels natural and seamless. The sound is always balanced, and the editor also gives each musician a sufficient share of the limelight. We also meet some amazing artists many of whom were unknown, at least to Wrongo.
In these days of social distancing, this shows that distance can be a state of mind. Take a load off and turn it up. Trust Wrongo, you won't be dissapointed:
Those who read the Wrongologist in email can view the video here.