The Daily Escape: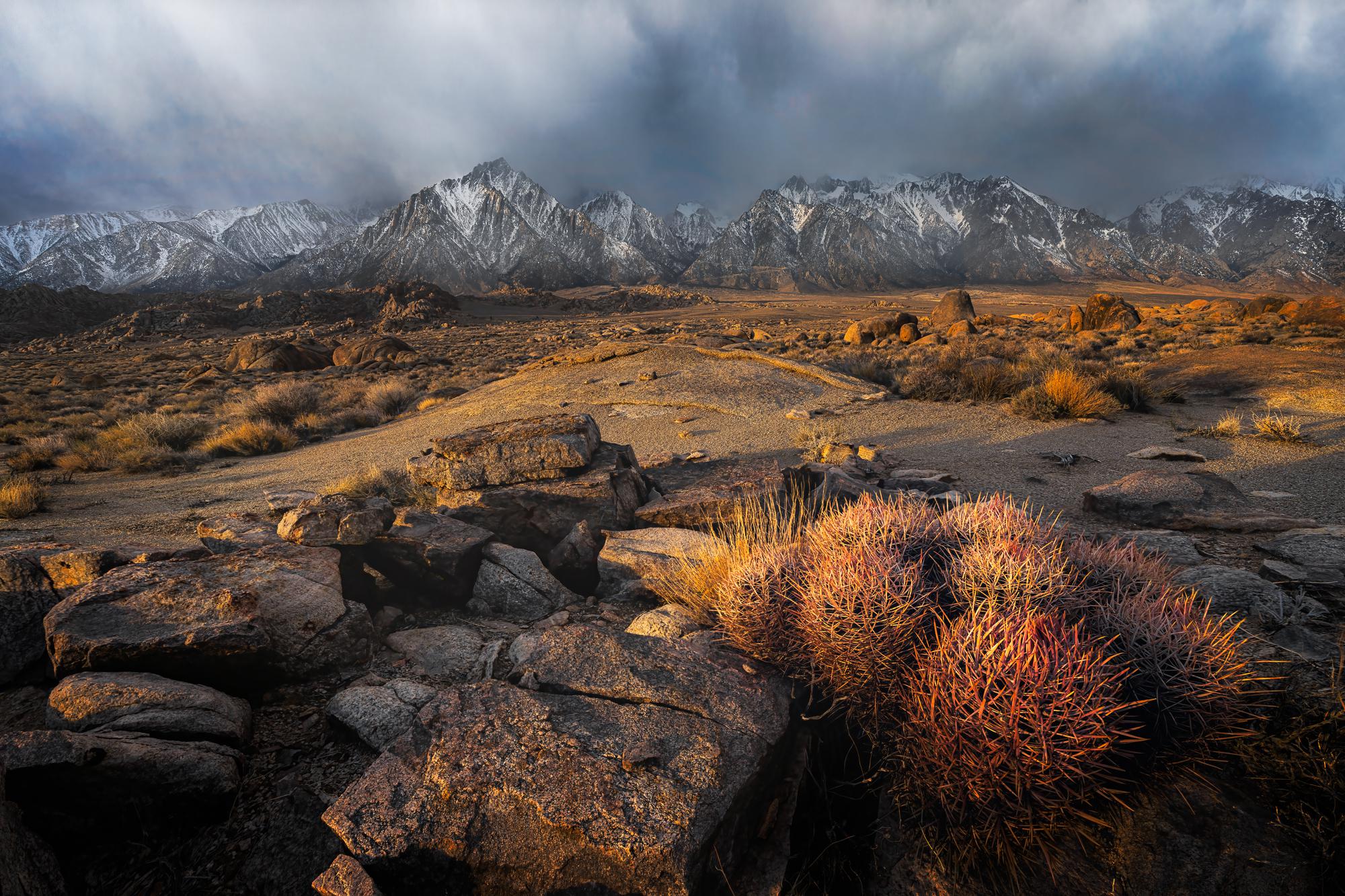 Where desert meets mountains, near CA/NV border –  February 2023 photo by Austin James Jackson
Liz Hoffman at Semafor has a short analysis of the value of credit card loyalty programs to airlines. Many of us have them and we use them to purchase our everyday goods in order to earn air miles or points that we later use to get a seat upgrade, or to fly for free.
Everyone knows about this "perk" from the airlines, but few of us know just how profitable these programs are to the carriers. It turns out that they are the most lucrative assets on airlines' balance sheets. The uncertain profitability of the airline business makes them very important since the airlines often lose money.
The airlines used to be secretive about just how profitable their frequent-flier programs were. But, when they were in deep financial trouble during the pandemic, several US carriers pledged their loyalty programs as collateral for new loans when other financing failed.
That required the airlines to open the books on their loyalty programs. And now we've learned that their credit card businesses are more valuable to shareholders than their basic business of flying planes. From Hoffman:
"It turns out that United's rewards card program with JPMorgan Chase is valued today at $22 billion. But United's market capitalization is $16 billion, meaning investors are assigning negative value to the part of its business that flies airplanes. The same goes for American and Delta."
From a market valuation perspective, the basic businesses of the big three US airlines are under water. Hoffman provides an eye-opening chart showing that the airlines' huge investment in aircraft and ground operations doesn't produce a dime of market value for their shareholders:
As you can see, none of the big three US carriers get any incremental market value from flying planes. So should they either sell off all of that hardware, or spin off their credit card businesses?
They can't. They need the flights to create demand for the points/miles. The secret sauce behind the success of their loyalty programs is that the actual value of an air mile isn't clear. Customers think they're getting a $3,000 upgrade to first class for a few thousand points, while the airlines know that the upgraded seat is unlikely to sell at all, and if it does, it won't be for anything like that amount.
Foreign carriers have less reliance on their rewards programs. Many operate with government subsidies, so their flights are more profitable. And they serve consumers who are less comfortable with plastic. So their market valuation is less dependent on loyalty programs: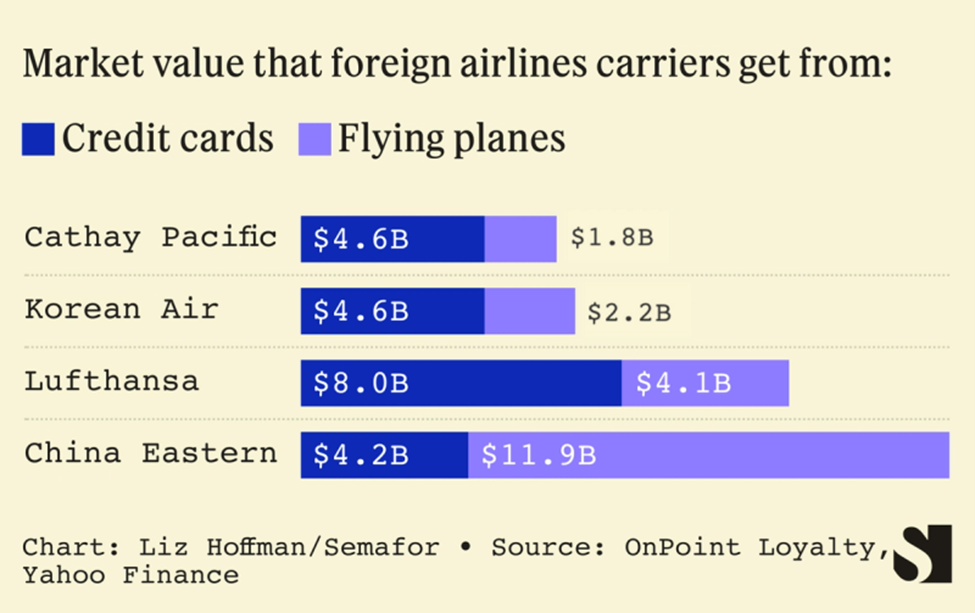 We have to assume that the board members of the airlines have always known about the value of their loyalty programs. But now everyone is seeing the potential value, and the airlines might be thinking that they can wring even more value from them.
What's distressing about this is that the airlines needed bailouts only two years ago during Covid. The US airlines received $54 billion in federal aid to pay workers during the Covid pandemic. That agreement prohibited them from share buybacks.
That's because they had continuously bought back shares in the years prior to the bailout. The four biggest US carriers — Delta, United, American, and Southwest — spent about $40 billion buying back their companies' stock between 2015 and 2020. That effort to improve their market valuation failed spectacularly, since their loyalty programs are now worth more than the companies themselves.
America added a 1% tax on buybacks excise tax for buybacks this year, passed as a part of the Inflation Reduction Act. This will help reduce the deficit and might dampen American corporations' appetite for stock buybacks. The largest US airlines are making money again, and labor unions don't want them to spend it on more stock buybacks. In a public petition, some of the largest airline labor unions — representing more than 170,000 pilots, flight attendants, customer service agents — are urging carriers to stabilize operations and invest in workers before spending on buying back more of their stock. We'll see if that ever happens.
Enough high finance, it's time for our Saturday Soother. Here on the Fields of Wrong, we've had a few warm days that led to the beginning of our spring cleanup. To settle into your soother, grab a mug of coffee and a seat by the window. Start by forgetting about Nikki Haley's campaign or what to do now that football is over.
Now listen and watch Renée Fleming sing "Nacht und Träume" (Night and Dreams) written in 1825 by Franz Schubert conducted by Claudio Abbado with The Lucerne Festival Orchestra in 2005: