When Wrongo was a kid living in CT, he got a 3-speed English bike, a Humber. One day while riding on the road in front of our house, a truck forced me onto the road's sandy shoulder. The sand immediately grabbed the bike's front wheel, stopping it dead in its tracks. Wrongo went headfirst over the handlebars and got up with a displaced fracture of his left wrist.
While Wrongo saw the accident coming, he couldn't do anything to avoid the sand.
On the 20th anniversary of 9/11, is America being pushed onto the sandy shoulder of our road? We can still avoid a crash, but we're facing quite a few threats that might push us off the road and into the gutter:
Losing our social cohesion
Continuing income inequality
Continuing racism
Increasing threats to the right to vote
Twenty years on, America is more at war with itself than with foreign terrorists. Our society and our democracy are threatened from within in a way that Osama bin Laden could never have managed.
Think about the Delta variant. One Party thinks that people should be free to acquire and transmit to others a deadly and extremely communicable virus. They also think it's morally wrong for the government to engage in even the mildest coercion to push people to get vaccinated, because that coercion interferes with an individual's liberty.
They think personal liberty is the highest social value in all circumstances except abortion. On to cartoons.
Our continuing learning disability: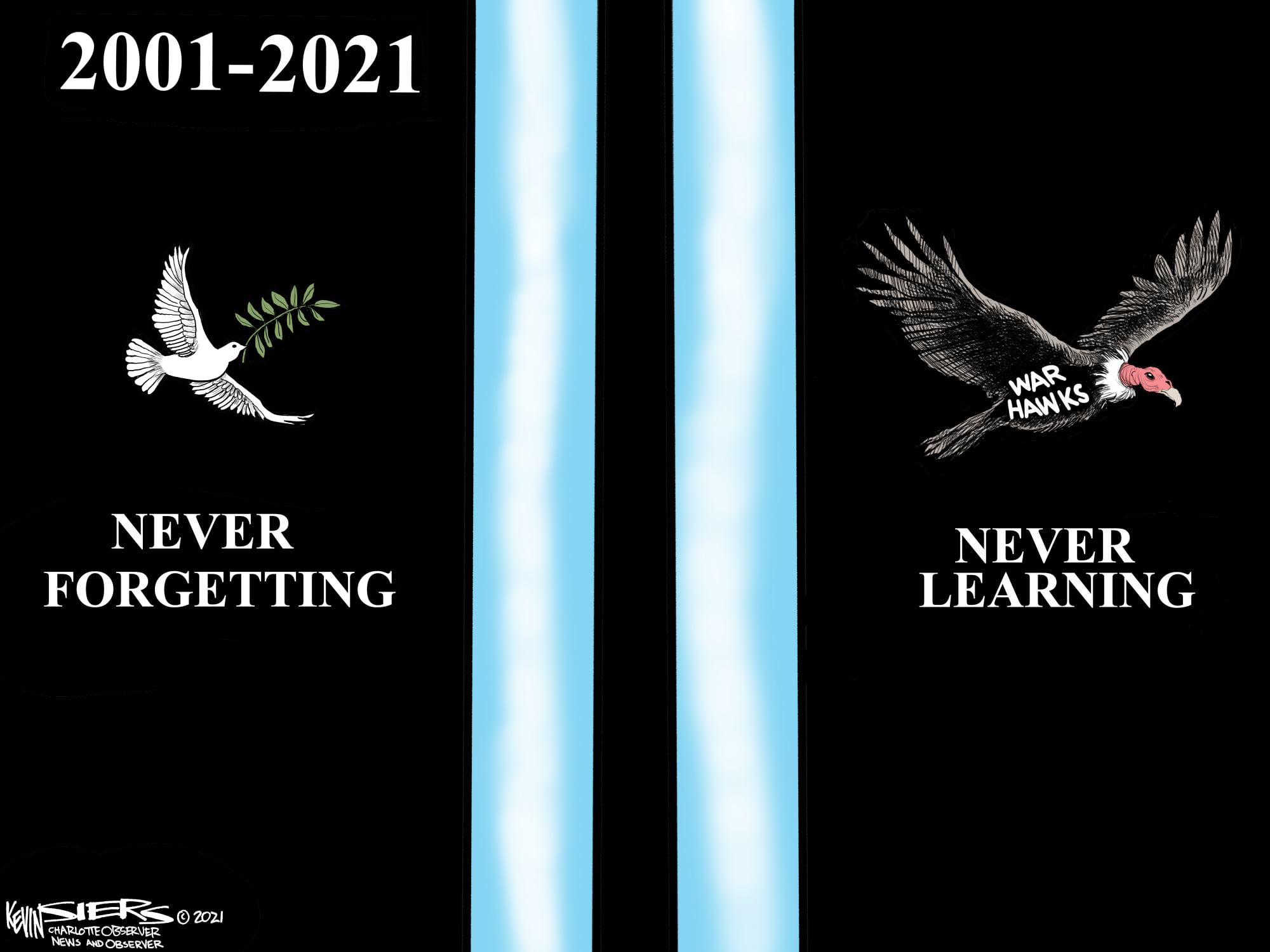 9/11 aftermath: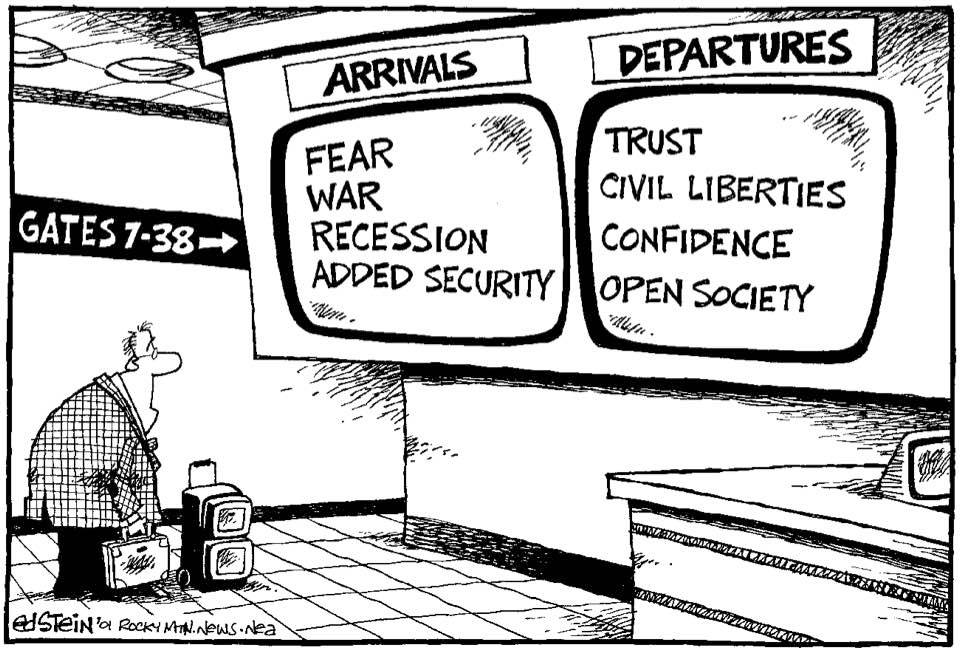 Texas has only one star in its flag. That's also its Yelp review: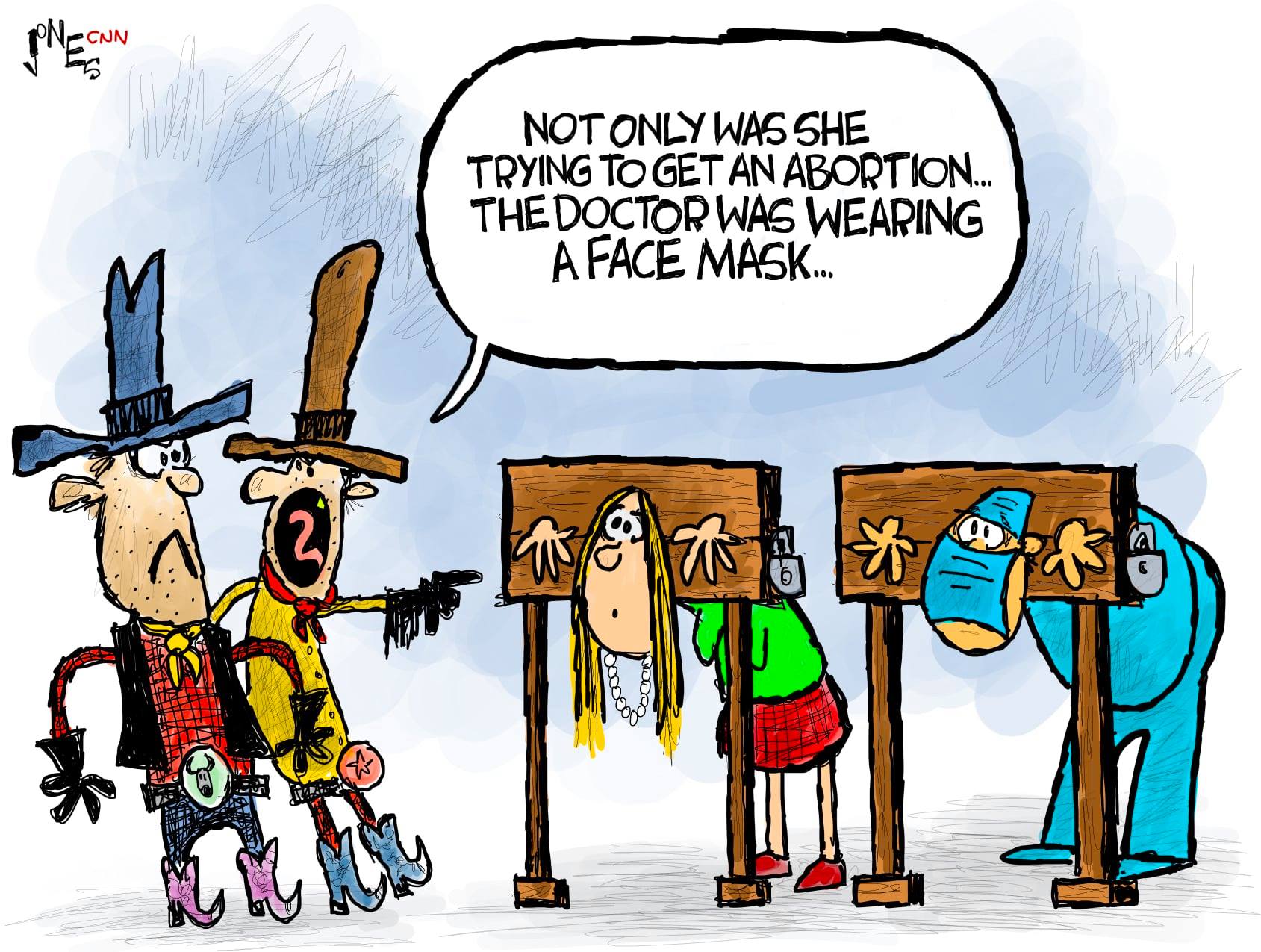 New rodeo event in Texas: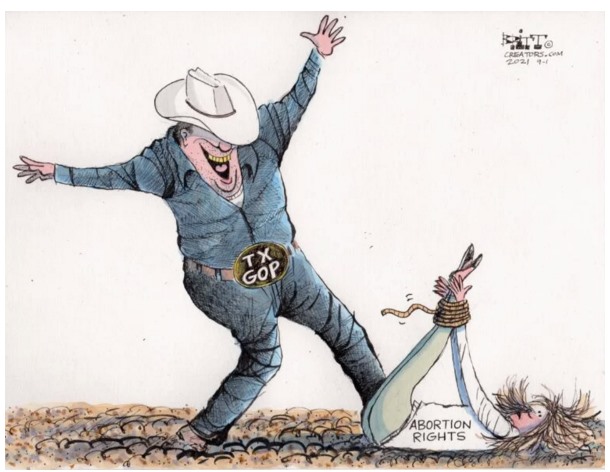 America's right wing is constantly sore about everything: