The Daily Escape: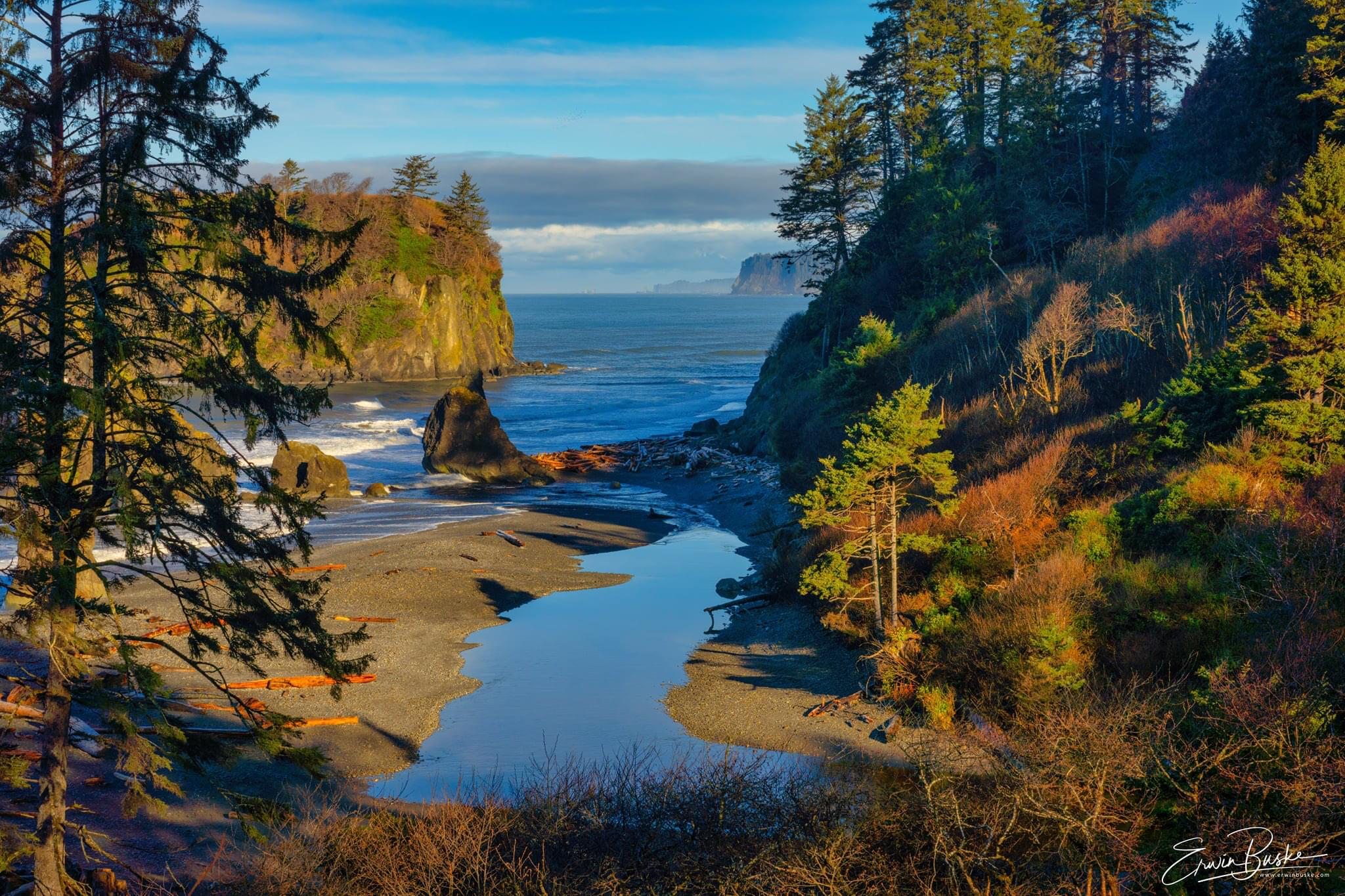 Ruby Beach Overlook, Olympic NP, WA – 2021 photo by Erwin Buske
Back in pre-history or as Wrongo likes to call it, 2004, John Edwards said that there were two Americas. He was talking about social stratification and its pernicious impact on social cohesion in America.
Biden and Congress have just passed the American Recovery Plan into law. It provides a temporary assistance to many Americans, particularly for those in the two Americas who are struggling in our economy. As Wrongo said yesterday, although total wages are now at the level they were before the Covid recession, almost 10 million fewer Americans are working! If we are to be a healthy society, these people need jobs.
Listening to Republicans, there's no money left in the piggy bank to fund the rest of what America needs to do. They say our debt is too high, and that it would be a terrible mistake to raise taxes on corporations or the wealthy to fund our needs.
Yet, something must be done about the disaster that is America's infrastructure. Biden has said that improving and modernizing our infrastructure is a high priority for his administration. He campaigned on a $2 trillion infrastructure plan to create a:
"modern, sustainable infrastructure and an equitable clean energy future."
But there is a huge chasm between where we are and where we need to go. From the WaPo: (parenthesis by Wrongo)
"America can put a rover on Mars, but it can't keep the lights on and water running in the city that birthed the modern space program (Houston). It can develop vaccines….to combat a world-altering illness but suffers one of the developed world's highest death rates due to lack of prevention and care."
America's recent historic breakthroughs in science, medicine and technology coexist alongside monumental failures of infrastructure, public health, and education. More from the WaPo: (emphasis by Wrongo)
"The disparities reflect a multitude of factors…but primarily stem from a few big ones: Compared with other well-to-do nations, the US has tended to prioritize private wealth over public resources, individualism over equity and the shiny new thing over the dull but necessary task of maintaining its infrastructure, much of which is fast becoming a 20th century relic."
One of our two Americas pays a heavier price for our politicians' unwillingness to build new infrastructure. Yet politicians kick the can down the road, since higher taxes to fix things is rarely a winning political strategy.
From highways to airports, from internet access to schools, to the electric grid, our infrastructure isn't distributed equally. Even in richer zip codes, infrastructure quality is uneven. The myth that America treats everyone equally regardless of race, color, or creed is as decrepit as our bridges and highways.
Americans used to be proud of their infrastructure. But since Reagan, Republicans have believed that government spending is a problem. Loving new roads, bridges and tunnels changed to outright suspicion when austerity became the Republican religion.
They are always willing to cut taxes by $trillions to further enrich wealthy people. But they scoff at building a high-speed rail network, a high-speed internet network, or an integrated electric grid. If you've ever traveled through a Chinese airport, or traveled by rail in Europe, you have experienced awesome infrastructure projects, things that are normal in most developed nations.
Yet in America, we're far behind, mostly because Republicans put growing personal wealth ahead of supporting the public good. Much of this hurts the bottom half of the US population more than the top half. It hurts rural America more than urban and suburban America. Most suburbs are as modern and safe as any major city in Europe or Asia. Their public schools are modern and largely well-equipped.
None of these are true in rural or inner-city America.
The time has come to address infrastructure. At least some of it must be paid for by new taxes, even if that means zero Republican political support.
Time to wake up America! We can do better for both Americas by investing in education, infrastructure, and people. And we can give some of those 10 million long-term unemployed workers a new opportunity to succeed in a growing US economy.
To help you wake up, let's go back to the 1980s, and listen to the Eurythmics do a live version of "Would I Lie to You". High energy and lots of fun: