The Daily Escape: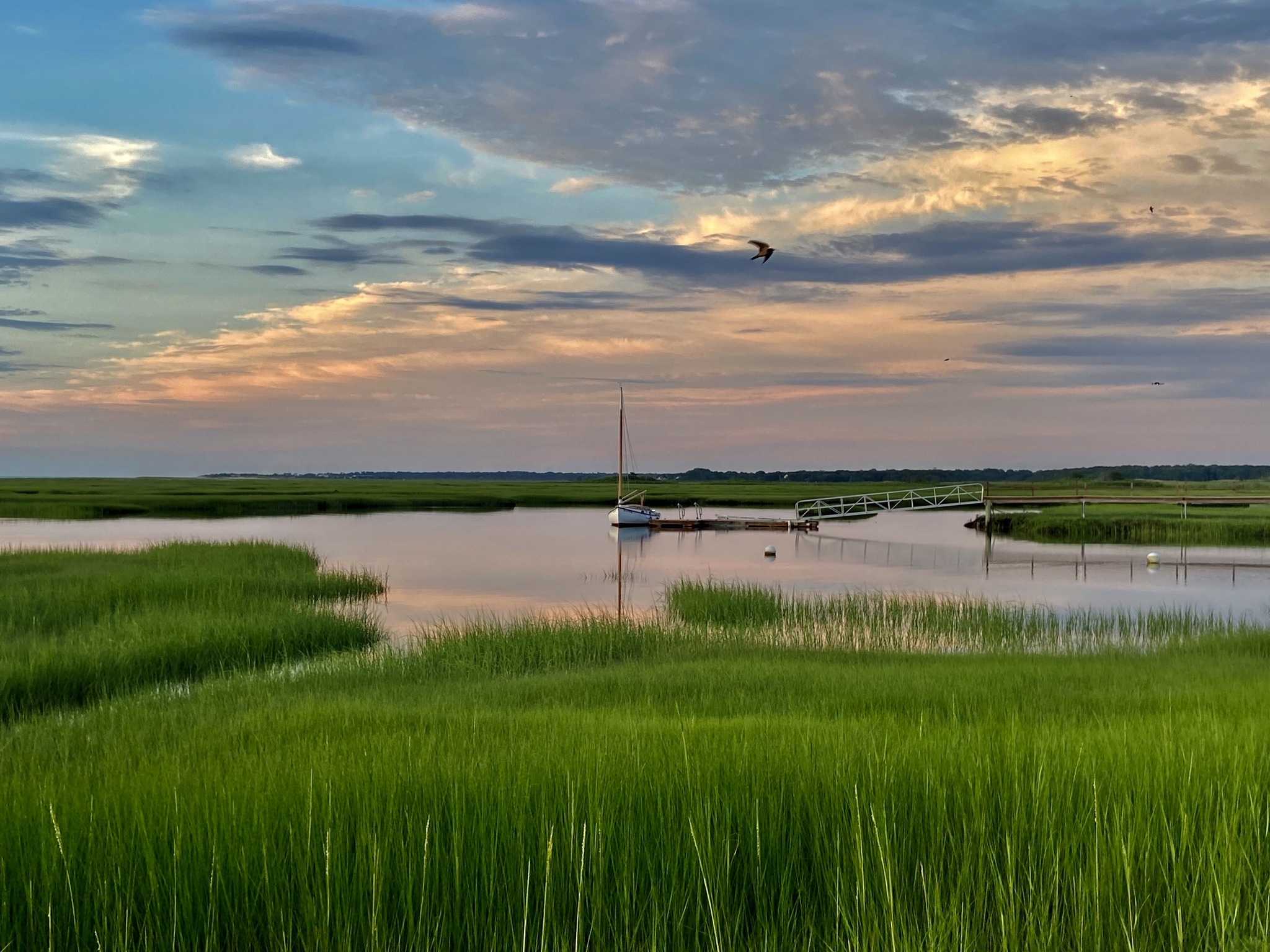 Sunset, Yarmouth Port, Cape Cod, MA – July 2023 photo by Cynthia Maciaga
Wrongo continues to find demographic differences between the voters of 2020 and today. Most of those differences favor the Democrats. A WaPo op-ed by Celinda Lake and Mac Heller talks about some of them:
"Every year, about 4 million Americans turn 18 and gain the right to vote. In the eight years between the 2016 and 2024 elections, that's 32 million new eligible voters. Also every year, 2½ million older Americans die. So in the same eight years, that's as many as 20 million fewer older voters."
This means that between 2016 and 2024, the cohort of eligible voters will have changed by a net 52 million. That difference is largely driven by new young people entering the pool and older people exiting. Those 32 million new voters are mostly "Gen Z", who now constitute 20% of today's American electorate.
In other words, it is highly unlikely, despite what national polls are showing, that the 2024 election will be a repeat of either 2016 or 2020.
Lake and Heller address the nuances of the demographic changes that are reshaping the electorate. The data show that today's electorate is younger, more educated, and more issues-focused than in 2016 when Trump won. These factors tend to favor Democrats but do not guarantee success. Their takeaway is that Democrats are better positioned than Republicans to take advantage of these demographic changes. Lake and Heller stress that how Democrats reach them must be different from previous elections:
"Meet young voters where they are: on social media, not cable news. Make your messages short, funny and somehow sarcastic yet authentic and earnest at the same time. Your focus should be issues first, issues second, candidates third and party identity never."
More from Lake and Heller:
"About 48% of Gen Z voters identify as a person of color, while the boomers they're replacing in the electorate are 72% White. Gen Z voters are on track to be the most educated group in our history, and the majority of college graduates are now female."
They also say that since voting participation correlates positively with education, we should expect women to have a larger voice in our coming elections.
Gen Z voters say their motivation for voting is not necessarily to support a party or candidate. Instead, it's passion about one or more issues: They have a much more policy-driven approach than the more partisan voting motivations of their elders.
That policy-first approach, combined with the issues they care most about, have led young people in recent years to vote more frequently for Democrats and progressive policies than prior generations did when of similar age — as recent 2022 elections in Kansas, Michigan and Wisconsin have shown.
There's a looming problem for both Parties: The possibility that young voters may embrace third-party candidates:
"Past elections show that Gen Z voters shop for candidates longer and respond favorably to new faces and issue-oriented candidates. They like combining their activism with their voting and don't feel bound by party loyalty."
With the "No Labels" movement and the efforts by the wacko Robert F. Kennedy Jr. to both field insurgencies, there's potential danger from young people who are both committed and apolitical. Look for Gen Z to tire of waiting for Washington to solve problems. They may simply grab the national microphone from their elders and decide the 2024 presidential race.
Wrongo for one, is glad that they've arrived, and he believes they will fully understand the reasons why Trump must lose in 2024.
The weekend is here, and at least in our corner of the northeast, it is expected to be dry and warm. That means we can try to give more discipline to our disobedient plants. But before slapping on bug spray and sunblock, let's take a few moments for our Saturday Soother, when we try to forget whatever Florida is doing to the teaching of the history of slavery, and center ourselves for another news-filled week to come.
Start by grabbing a tall glass of lemonade and find a chair outside in the shade. Now, let's spend a few minutes remembering the life of Tony Bennett, who died on Friday. You know Bennett the singer, but you probably don't know that he was a role model in other ways. As a soldier in World War II he helped liberate Jewish prisoners from a concentration camp, and he later marched in Selma with Dr. Martin Luther King, Jr. He refused to perform in South Africa when it was under apartheid.
Let's watch and listen to Bennett perform "Body and Soul" in a duet with Amy Winehouse from Bennett's 2011 album "Duets II: The Great Performances". Bennett and Winehouse won the 2012 Grammy for best pop duo for this.
Tony may have been the best ever, but here, Amy is great, sounding a little like Billie Holiday: