Buzzfeed reports that the right-wing social media platform Parler offered Trump a stake in the company if he would post exclusively with them:
"Talks between members of Trump's campaign and Parler about Trump's potential involvement began last summer, and were revisited in November by the Trump Organization after Trump lost the 2020 election….Documents seen by BuzzFeed News show that Parler offered the Trump Organization a 40% stake in the company."
Parler was focused on building a social network that would serve as an alternative to Facebook and Twitter by taking a much more lax approach to content moderation. By late 2020, it had become a go-to online gathering place for hate groups, conspiracy theorists, and believers in the QAnon mass delusion. It also had attracted prominent Republicans, including Sen. Ted Cruz and Rep. Devin Nunes.
The deal was never finalized, and the discussion was derailed when Parler was deplatformed after the Jan. 6 coup attempt.
Still, some legal experts say Trump could have legal trouble. Scott Amey, general counsel at the Project on Government Oversight, said it warranted an immediate criminal investigation:
"A company's mere act of offering a stake for the president's participation looks unethical and deserves further scrutiny….If the offer included anything of value…that would almost certainly be illegal, and he should be held accountable."
Trump "accountable'? Never happening. Enjoy the Super Bowl, if that's your thing. On to cartoons.
New rules for this Super Bowl:
The snake charmer is about to lose: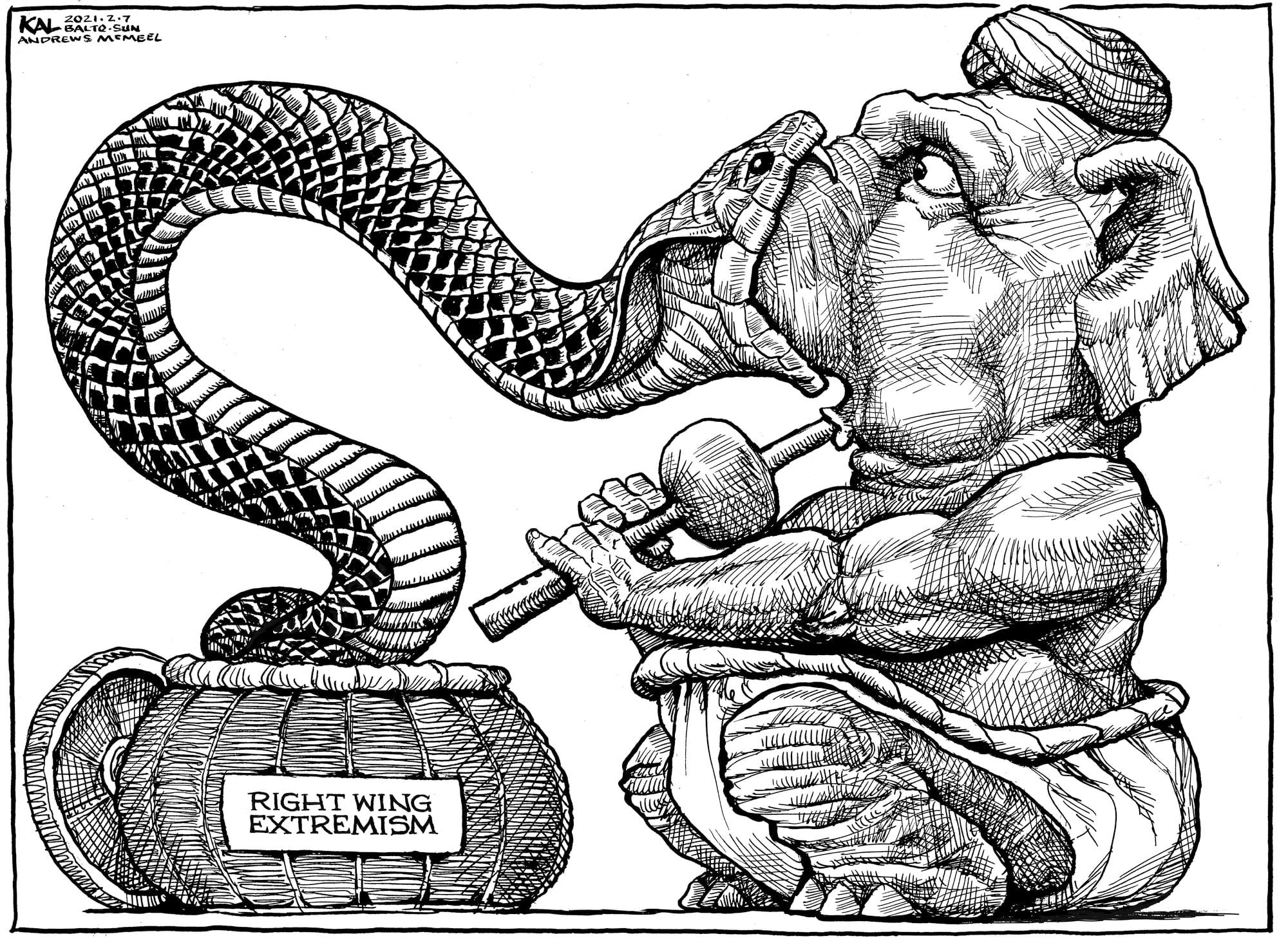 The GOP just can't quit her: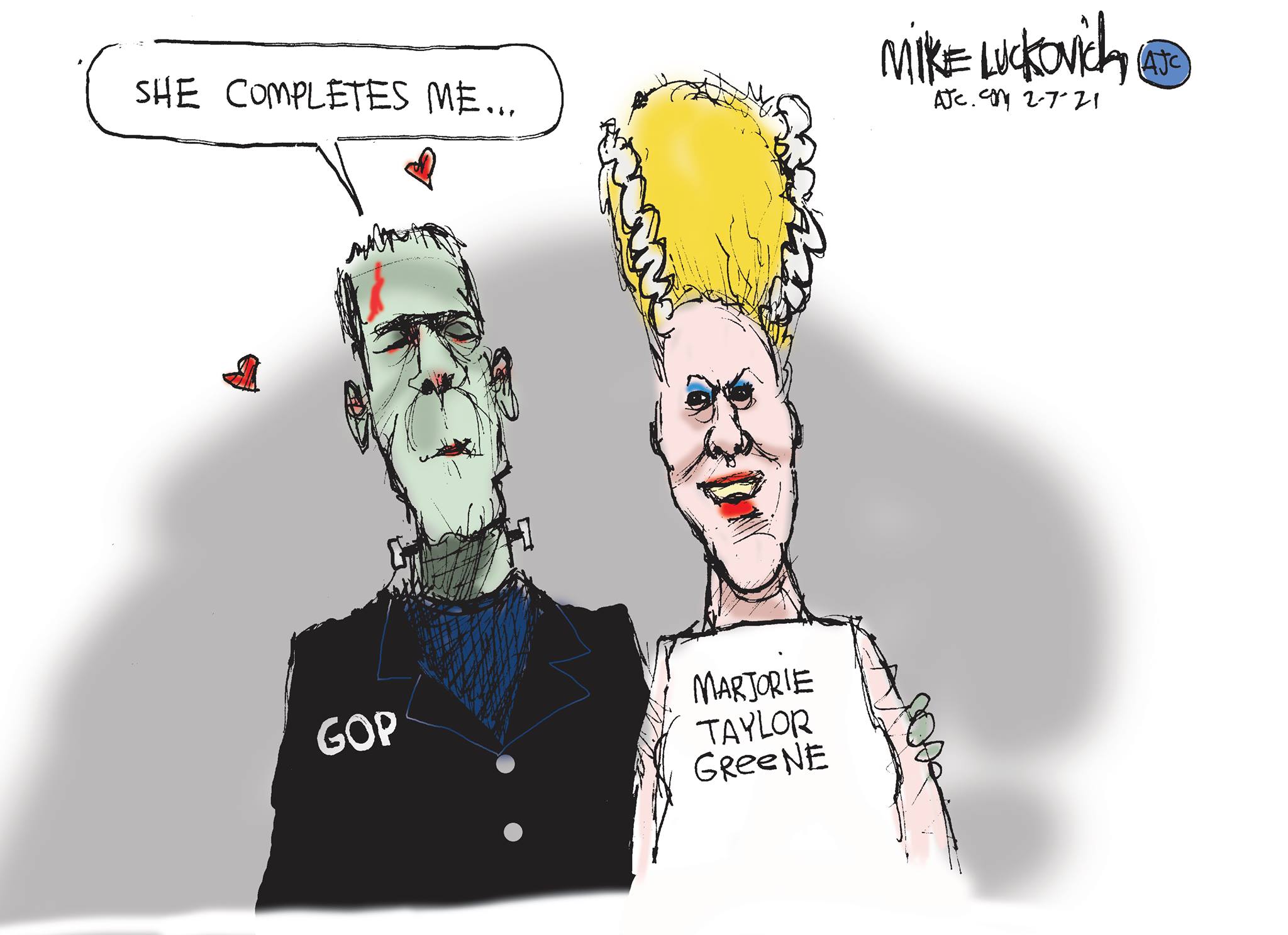 Republican logic: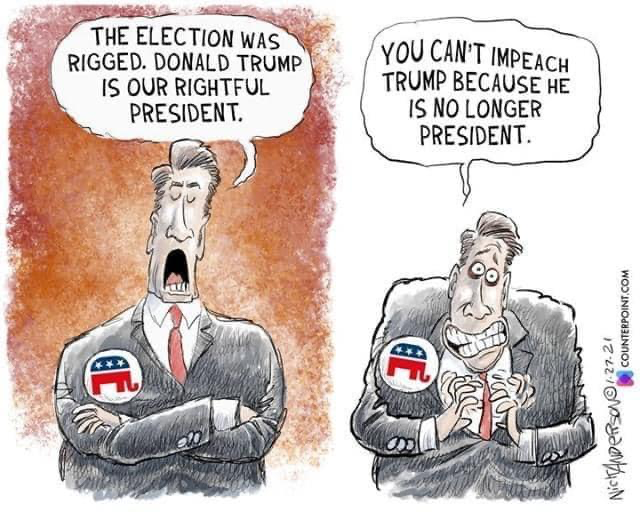 More GOP hypocrisy: