The Daily Escape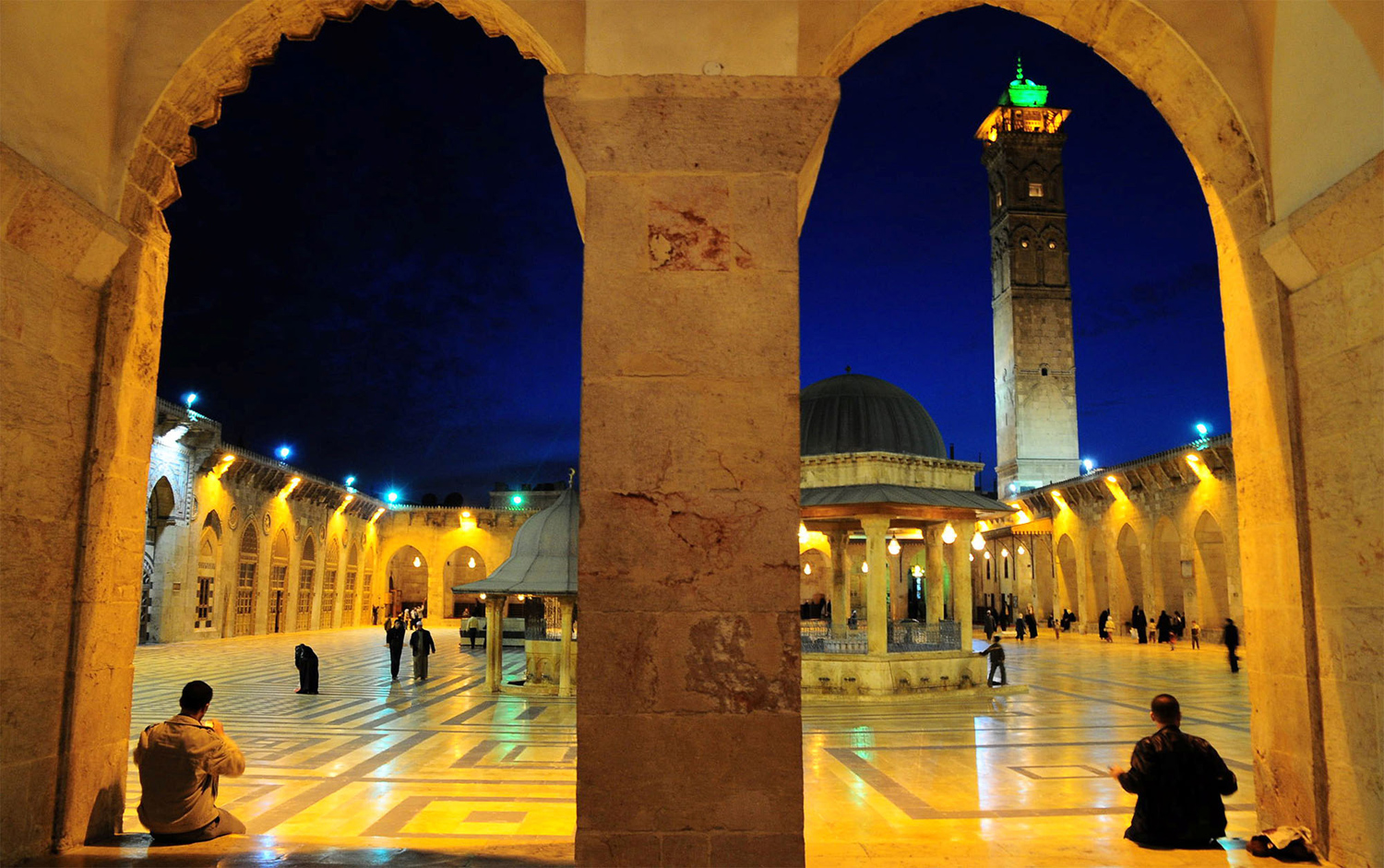 (Aleppo's Umayyad mosque, photographed before the war, in 2009)
Joshua Landis edits a blog called "Syria Comment", and his last post was about Trump's strategy for taking Raqqa from ISIS. He thinks allying with Turkey at the expense of the Kurds is a mistake.
Wrongo's March 13 post discussed Trump's Syrian strategy:
We are watching a continuation of the policy that predates the Trump presidency, the balkanization of Syria by alternative means…Trump's "A Team" of generals seem to have fallen back on the old plan.
Landis thinks that Trump is planning to give the Turks free hand in taking Raqqa and most likely all of the Euphrates Valley. Turkey has proposed taking Raqqa from the north at Tel Abyad. The map below points out the geography: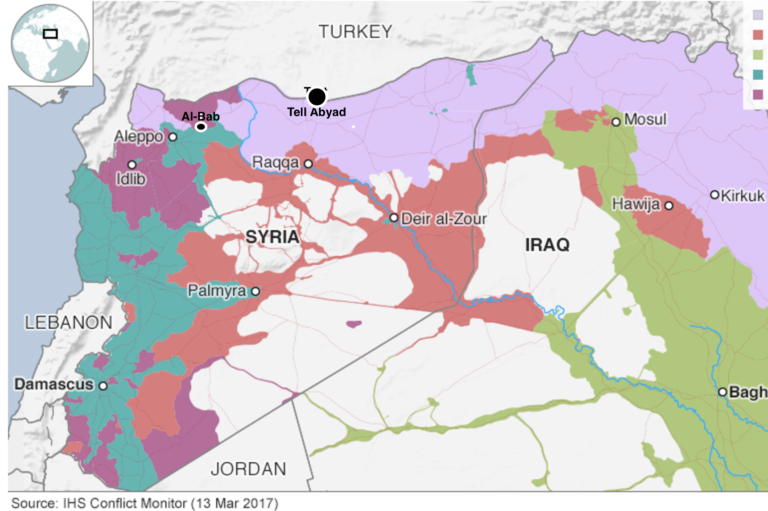 Tel Abyad is the large black dot near the top of the map. This approach would drive through the middle of the Kurdish region (the purple shaded area above), cutting it in two. This splitting of the Kurdish territory is the main reason Turkey has offered to take Raqqa. From Landis:
Turkey hopes to establish its Arab proxies in a new "Euphrates state" in eastern Syria. This would partition Syria into three states: a western Assad-ruled state; an eastern Turkish and Sunni Arab rebel-ruled state, and a northern Kurdish state.
If the US allows Turkey to do this, it will lose the Kurds as allies in the attack on Raqqa, or in any other part of ISIS territory. Turkey says it is the only way that they can participate, because Assad's army has already taken territory east of Aleppo, which has cut off Turkey's access to Raqqa via al-Bab. Landis asks:
Why are the Kurds willing to take Raqqa even though they do not have territorial interests in and around Raqqa? They are investing in their relationship with the US. They assume that it will serve them well over the long run when it comes to their political aspirations.
A major issue with following Turkey's plan is that they have dangerous Islamic fundamentalist allies. Turkey's Arab rebel allies include Ahrar al-Sham, (similar to the Taliban, and adamantly opposed to the US). If the Turkey/Ahrar coalition rules the Euphrates post-ISIS, it will become a haven for Salafists and al-Qaida's coalition.
For the past five years, Turkey has teamed with al-Qaida's forces in Syria. It allowed them to mass inside Turkey in 2013. Turkey has no problem with them being part of its Arab force, since their strategy is to use the Salafists as proxies in thwarting Kurdish regional ambitions. More from Landis:
These…are the reasons that American generals do not want to work with Turkey. They don't trust it, both because it wants to attack our Kurdish allies and because it is soft on al-Qaida-like rebel groups.
Our generals don't fully trust this NATO partner to act in America's interest!
What's more, there is a likelihood that Iran, Russia, Syria, and Iraq would move against a Turkey-led Sunni land grab. They will not allow a Sunni rebel enclave in the middle of their spheres of influence. Landis: (brackets by the Wrongologist)
The US would [then] be expected to side with Turkey and the Sunni rebels in a long and escalating war against the Shiites. I think this is a swamp waiting to suck the US into its malodorous depths.
For more than 15 years, we have been engaged in a war in the Middle East. Now, the Pentagon is planning to send another 1, 000 troops to Syria in the coming weeks. This is indeed an endless war.
Let's get ISIS, but we shouldn't be teaming solely with the Turks in the effort to destroy ISIS. The great Orange negotiator should stand up to the Turks on this.
Now for some Syrian music. Here is Refugees of Rap with their song, "Haram" ("Forbidden" in Arabic):
Those who read the Wrongologist in email can view the video here.
Sample Lyrics (translated):
Came out of the house
I smelled gunpowder
Voices from the minarets
Say go back to your houses
Shells on the neighborhoods come down like rain
I felt more scared, I felt a sense of danger
I completed my way and approaching death to me more and more
Average people say Allahu Akbar
I saw the neighborhood; neighborhood was red in color
The smell of blood and body parts in front of me scatter
I ran to help my friend was injured
Hospitals in dire need of blood donation and mosques shouting
Walls in the streets become white in color