The Daily Escape: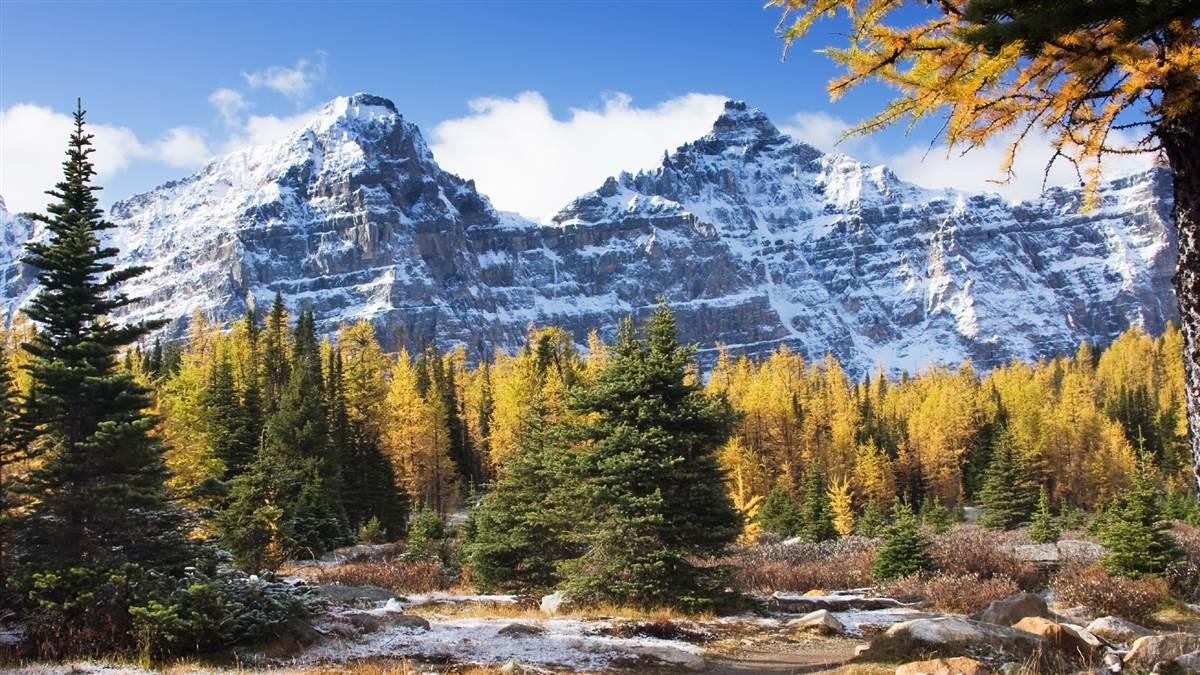 Autumn in Larch Valley, Banff National Park, Alberta CN – 2008 photo by Andy Simonds
For the past few days, Wrongo has been writing about both ideas and people that could help to shape a reform of American capitalism.
We've talked about Bernie Sanders, Richard Murphy, Alan Curtis and Alexi Yurchak, and the Yellow Vests in France. Today, let's focus on America's youth, at least some of them:
More than 1,000 young people and allies flooded the Capitol Hill hallways and offices of Democratic representatives to demand that elected officials listen to their youngest constituents—as well as some of the world's top scientists—and back the bold proposal to shift the US to a zero-carbon energy system by 2050 in order to save the planet from an irreversible climate catastrophe.
The protesters were mostly members of the youth-led Sunrise Movement, 800 of whom had attended a training on lobbying members of Congress and their staffers the previous evening. They carried signs reading, "Do Your Job," "Back the Deal," and "No More Excuses". Here is a picture of them in the halls of Congress: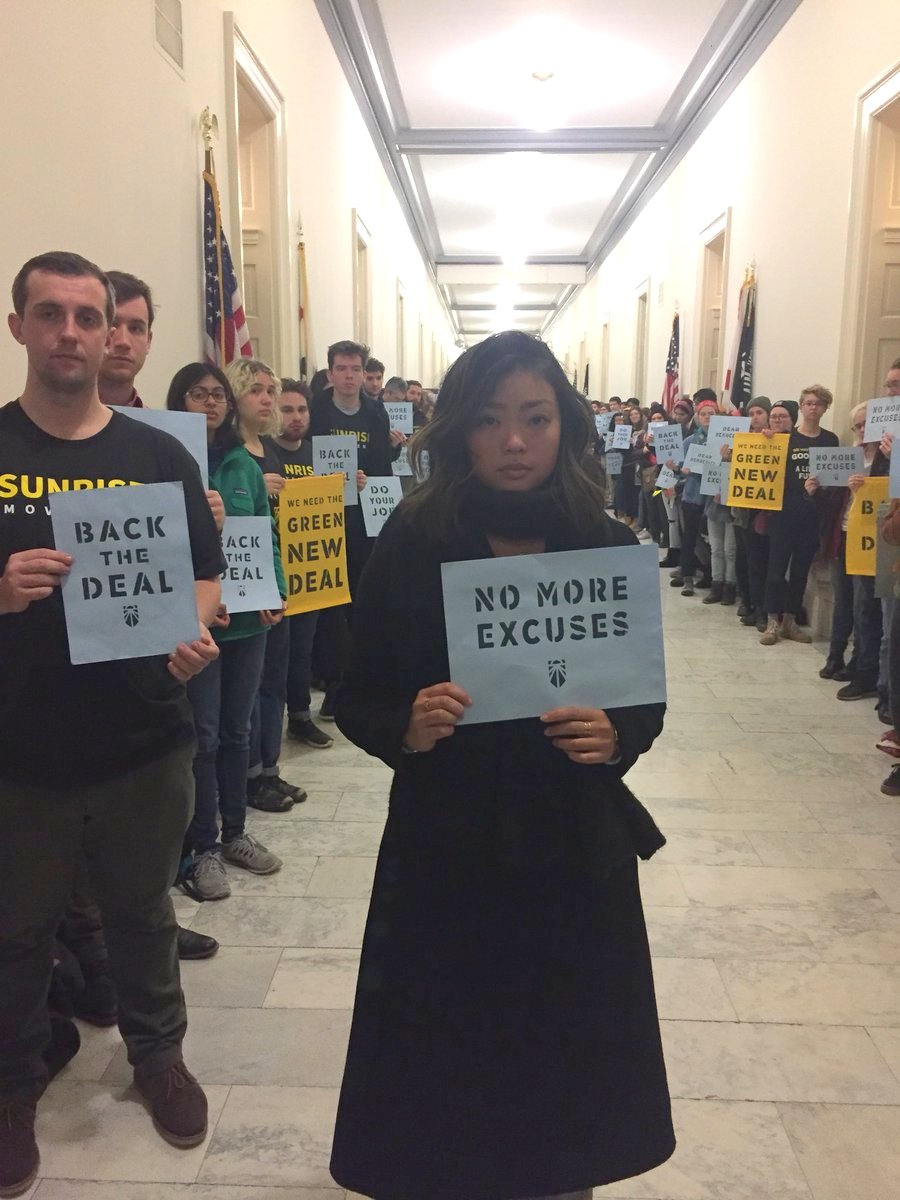 Before you get all crazy about the (apparently) professionally-made signs, here's a web site where you can easily make them. More from Common Dreams:
Many also wore T-shirts emblazoned with the following message: "We have a right to good jobs and a livable future," two key components of the Green New Deal, which would create 10 million jobs in the first decade by putting Americans to work building a green energy infrastructure…
At least 143 of the demonstrators were arrested as they lobbied in 50 congressional offices. But, they had an impact. The number of Democratic lawmakers now supporting a Select Committee on a Green New Deal has now reached 31, twelve of whom signed on this week. How it came together reveals how the Congressional Progressive Caucus (CPC), will use its growing membership.
The Caucus agreed with incumbent members who were willing to have a select committee so long as actual lawmaking authority remained in existing committees.
This wasn't all due just to the kids. Rep.-elect Alexandria Ocasio-Cortez (D-NY) has spent the past few weeks wrangling support for the Green New Deal as well. The outcome was the result of a collaboration between the CPC leaders, Ocasio-Cortez, and the Sunrise Movement.
Wrongo doesn't know if a Green New Deal is a good idea or not, but much of the message will resonate with voters. Who will be against "good jobs and a livable future"?
And Alexandria Ocasio-Cortez is showing that she has really good political instincts.
We should be happy that these kids are speaking from their hearts. They are practicing for when they will need the strength to fight the hard political battles of their generation. But, why aren't we seeing a million parents fighting alongside their kids?
We also should remember how undervalued kids are in America: We under fund their schools. We are providing only low-wage service economy jobs for most of them when they grow up. We hardly care whether they are covered under a health insurance plan. We take them from their parents at the border.
No wonder they are learning to act, since we, their guardians, seem unwilling to act for them.