The Daily Escape: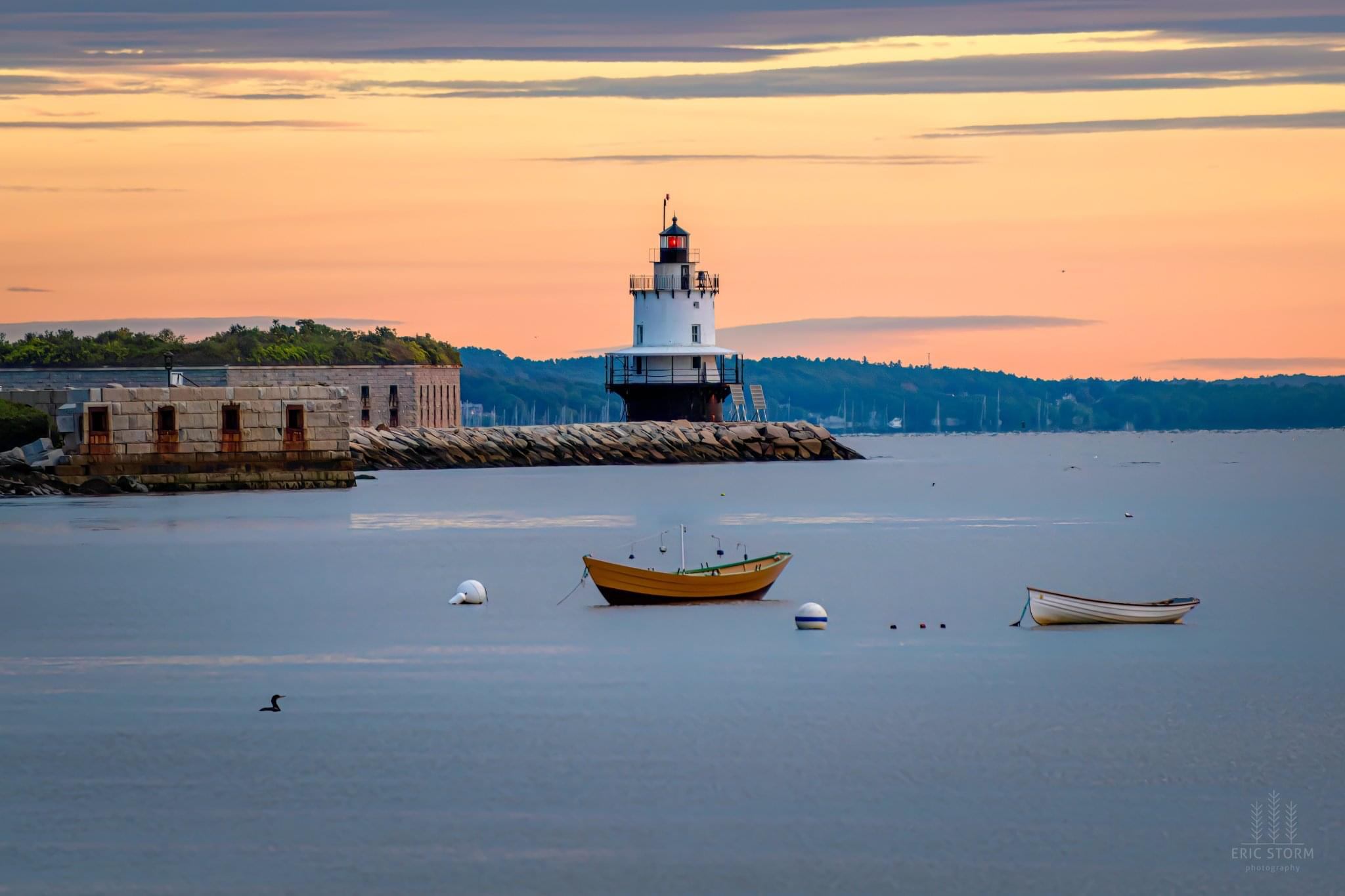 Sunrise, Willard Beach, South Portland, ME – September 2022 photo by Eric Storm Photo
Last week, Wrongo wrote about how if you know a little about politics, your issues are guns, abortion, and taxes. We need to think about adding immigration to that list. Blog reader Craig G. asked, "when is enough, enough?" in response to Wrongo's column on DeSantis sending immigrants to Martha's Vineyard.
It's a great question. We tend to think of immigration as an American/Mexican border problem, but it is much, much worse than that. The UN's High Commissioner for Refugees reported in May 2022, that the world, for the first time in history, had 100 million forcibly displaced people either in camps or on the move.
Of those who were on the move, "conflict and violence" accounted for 14.4 million, and "weather-related events" accounted for 23.7 million. The distinction between these numbers is often hard to understand. The civil war in Syria for example, produced large numbers of refugees. In 2021, more than 6.8 million refugees were from Syria, more than any other country in the world. At the same time, another 6.9 million people were displaced within Syria. The Syrian civil war followed the most profound drought ever recorded in what used to be the Fertile Crescent.
About 100 million migrants is huge, more than the population of Germany, Turkey or, Vietnam. But it could get worse as the impacts of climate change broaden throughout the 3rd world. The International Organization for Migration has predicted that we could see 1.5 billion people forced from their homes by 2050.
These numbers are staggering. Now couple them with America's declining birth rate. Econofact reports that the US birth rate has fallen by 20% since 2007. They say the decline cannot be explained by demographic, economic, or policy changes. So, what if it continues while the number of people knocking on America's doors continues to grow?
As Craig G. implies, there could come a time when all Americans will agree to limit immigration. Otherwise, a smaller, aging America will be asking what some on the Right are asking today: Who are the "real" Americans? What do we owe recent immigrants?
The Fourteenth Amendment, Section 1 says:
"All persons born or naturalized in the United States, and subject to the jurisdiction thereof, are citizens of the United States and of the State wherein they reside."
How will we adjust when the majority of our population are from different cultures, different races and speak different languages? The children of first-generation immigrants generally are well-adapted to the broad American culture; for the most part, they sound and act like Americans. If they were born here they ARE Americans. But the first generation migrant has an understandably difficult time.
This has caused the Right and specifically, the Christian nationalists on the right to be stingy about who they say is a true American, despite when many kids of immigrants are born here in America.The 14th Amendment doesn't require any ideological, racial or language prerequisite.
Our low birth rates mean we can't replace our population, so our economic growth will slow. If we replace our population with immigrants, we'll have economic growth, but our culture will inexorably change.
Our history gives us some pointers. Immigration to the US peaked in the 19th century in the decade 1880-89 when it reached 5,248,568. The first decade of the 20th century saw another record with 8,202,388 people entering the country. In 1910, 75% of the population of New York, Chicago, Detroit and Boston consisted of first and second generation immigrants.
Remember that the US population was 62,979,766 in 1890, an increase of 25.5% percent since the prior census in 1880.  Contrast that with today. Stastia says that 710,000 legal immigrants arrived here in 2021, and that we had 11.39 million illegal immigrants living in the US at year end 2018. We're five times larger today.
Think about it: In 1890, our foreign-born population was 9.2 million. The total US population was 62.9 million. 5.2/62.9 = 14.6% of our population were immigrants. In 2018, out foreign-born population is 44.8 million. 44.8/320 million in US = 14.0%. Is our problem worse today?
Time to wake up America! A tsunami of immigrants will try to move from the 3rd world to the developed world. The numbers will be staggering, beyond anything experienced so far by Europe or the US. Our ability to cope with so many people in motion in some even modestly humane fashion will determine the character of our country over the next century.
To help you wake up, listen to John Moreland perform "Ugly Faces" from his 2022 album "Birds in the Ceiling".
Sample Lyric:
You're seeing ugly faces in your dreams
Let me know what it means
We told ourselves we'd tell it true
But I learned how to lie, watching you
This dirty place don't want you here
Looks like you're stuck another year
You close your eyes, a scene rolls by
A strip mall under sunburst sky
My back was to a corner, lonely in a crowd
I couldn't hear you calling, the bullshit was so loud