The Daily Escape: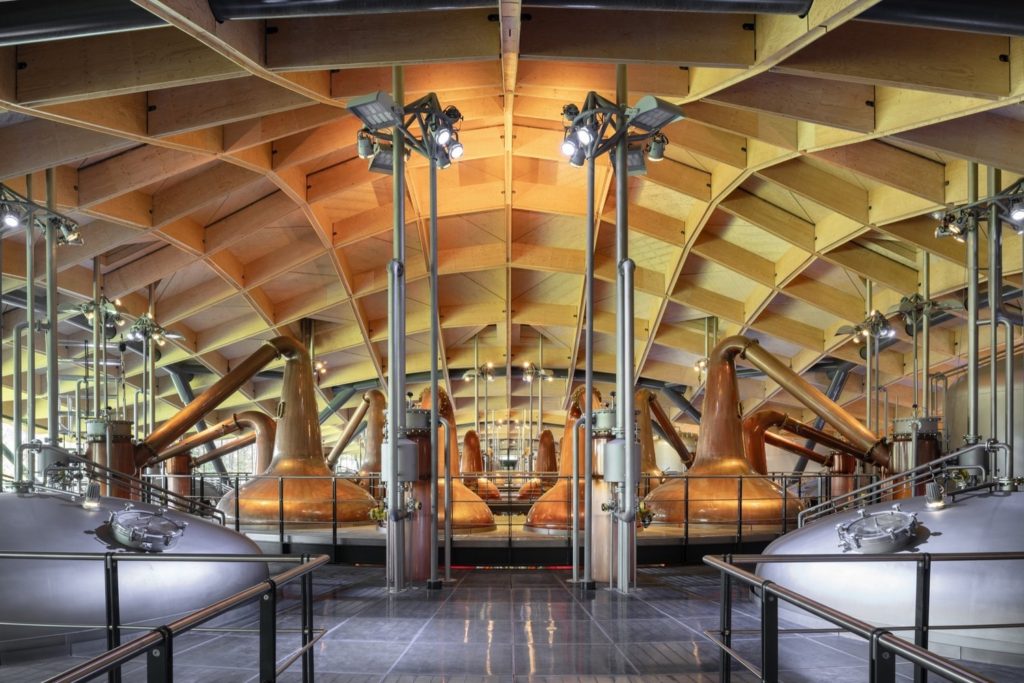 New Macallan Distillery – 2018 photo via ArchDaily. There are 952 different bottles to taste on site. Bring a designated driver.  
Capitalism in America has gotten bad enough to attract the attention of The Economist:
"Two things stand out about business in America today. One is how successful American firms are: they account for 57 of the world's 100 most valuable listed firms. The other is the bad smell hanging over a number of powerful companies."
No one says that The Economist has a liberal worldview. They are the news journal of globalism and neoliberalism. But, even they think that the time has come to revisit how we treat our largest companies.
They go through a litany of all-too-familiar corporate abuses.
Boeing selling 737 MAX planes with dangerous software that you had to pay extra to get.
Criminal charges have been filed against Goldman Sachs in Malaysia for its role in arranging $6.5 billion of debt for a fraudulently run state fund.
A jury in California has just found that Monsanto failed to warn a customer that its weed killer could cause cancer.
Wells Fargo admitted creating 3.5 million in unauthorized bank accounts.
Facebook's data practices are under scrutiny in several countries.
Purdue Pharma is the subject of a lawsuit by New York's attorney general, along with McKesson and Johnson & Johnson.
The Economist points out that America has been no stranger to corporate scandals. In the 19th century meat packers sold rotten meat. In the 1960s, Detroit made cars that were in the words of Ralph Nader, "unsafe at any speed". In the 1990s, tobacco companies and asbestos manufacturers had to settle class action suits that cost them more than $150 billion.
In the early 2000s, WorldCom, Enron and Tyco committed accounting fraud. And nobody forgets the mortgage fraud by our large banks and insurance firms that caused the Great Recession in 2008.
Back to the Economist: (brackets by Wrongo)
"Today's crises…have common elements. The firms tend to be established, with dominant market positions. Outrage infuses social media and Congress. And yet the financial cost [to these bad actors] has been limited."
They say that of ten big American listed firms involved in scandalous episodes, their median share price only lagged the stock market by 11% after the event. And just two of the CEOs at scandal-ridden firms were fired. Worse, for the ten firms, the total pool of senior executive pay has risen over the four most recent years to almost $600 million.
Doesn't corporate America just see these things as the cost of doing business?
We need to remember that this just doesn't happen here. Volkswagen cheated on emissions tests, as did Audi and Nissan. Sweden's Swedbank is facing a criminal investigation for money-laundering.
American capitalism needs reform. The Economist says that in the past, three forces constrained corporate conduct: regulation, litigation and competition. Since the 2008 financial crisis, each of these three forces have been weakened by both our elected officials, and by US regulators. This provides an incentive for firms to take an extended walk on the wild side.
First, America's regulatory system features both capture and incompetence. The FDA has allowed opioids to be sold in huge numbers, clearly beyond what was medically necessary. The FAA delegated its inspection process to Boeing. The FTC can't police Facebook. The Fed, the FDIC, and the Comptroller of the Currency, our bank regulators, fail to indict bank executives. They impose fines that are small, relative to value of the gains made by rules breaking.
Second, litigation is no longer a deterrent. The Economist says that:
"Criminal cases leading to jail terms for top executives are as rare as socialists at Goldman Sachs."
The same is true for civil actions. Arbitration clauses cause both customers and employees to forfeit the right to pursue class actions. Firms are more likely to extend cases by appealing, which can take years.
Finally, we all expect the market will punish bad behavior by corporations, because customers have options. But we know that America's corporations have gotten larger, primarily by acquisition. That makes it harder for angry customers to move to competitors. There's just one alternative to Boeing; Airbus, but it doesn't have spare capacity. Users aren't leaving Facebook. If you need OxyContin, you have just one source. Try changing your cable provider.
Econ 101 shows that the trajectory of monopoly begins with economies of scale, and ends with economies of exploitation. And remember that six corporations own 90% of the media. We won't hear much about wrongdoing at Amazon from the WaPo.
Voters need to push for more enforcement of regulations, which can only be done by the federal government.
We have to insist that the protection of citizens is more important than protecting corporations and the 1%.