Trump suffered another legal setback in the federal courts on Friday over his plan to declare refugees and poor immigrants as "public charges". The plan was to justify refusing them public services like heath care, and use that as a basis for deporting them.
"Judge George B. Daniels, of the US District Court in Manhattan, ordered preliminary injunctions Friday afternoon in two related cases against the administration's new "public charge" rule that could have denied legal permanent residency and other forms of legal status to many immigrants in the country who are deemed likely to use public assistance."
Daniels wrote that he found cause to grant the motion because the plaintiffs had sufficiently demonstrated that they would suffer irreparable harm if the rule went into effect:
"Overnight, the Rule will expose individuals to economic insecurity, health instability, denial of their path to citizenship, and potential deportation….It is a rule that will punish individuals for their receipt of benefits provided by our government, and discourages them from lawfully receiving available assistance intended to aid them in becoming contributing members of our society…"
Separately, the fourth Homeland Security Director resigned on Saturday. The entire DHS needs to be rethought and reformed from the ground up. On to cartoons.
This was the DHS's "public charge" argument: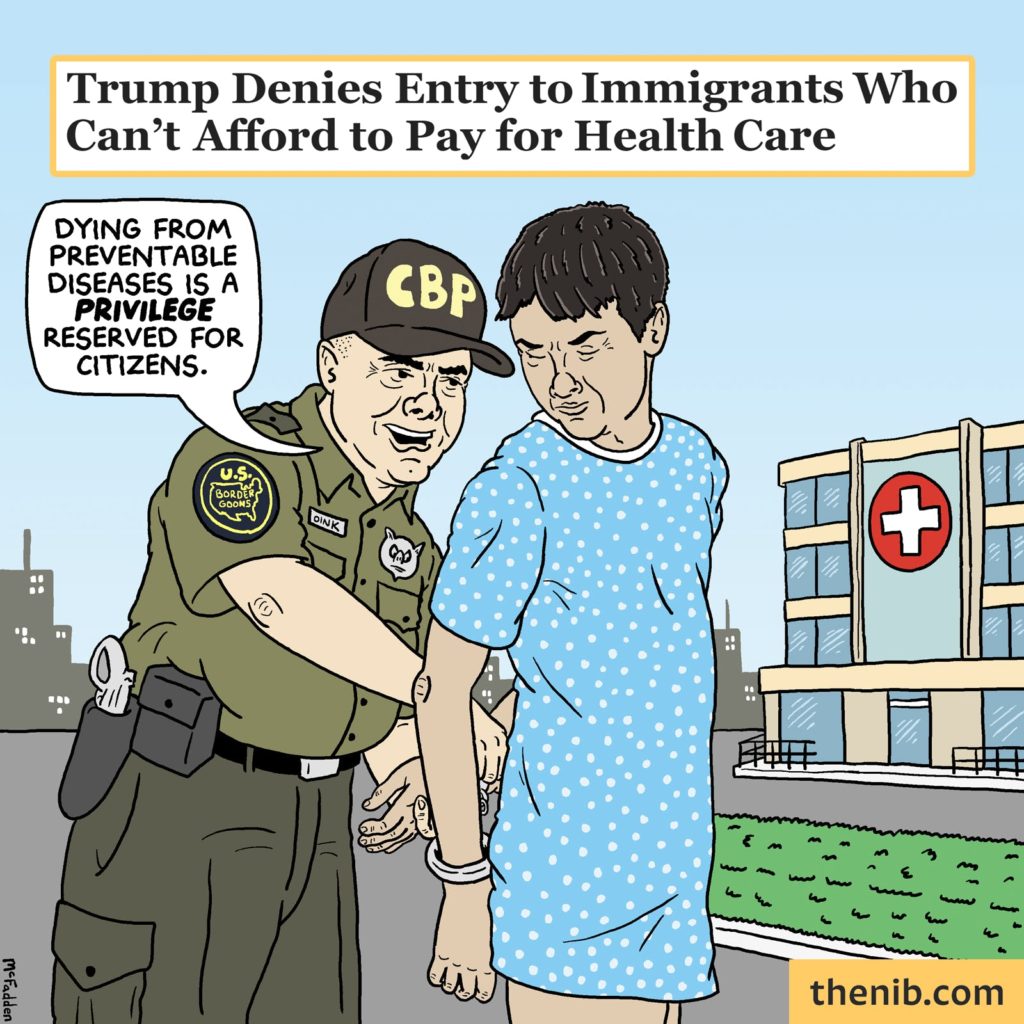 How did Rudy fall so far?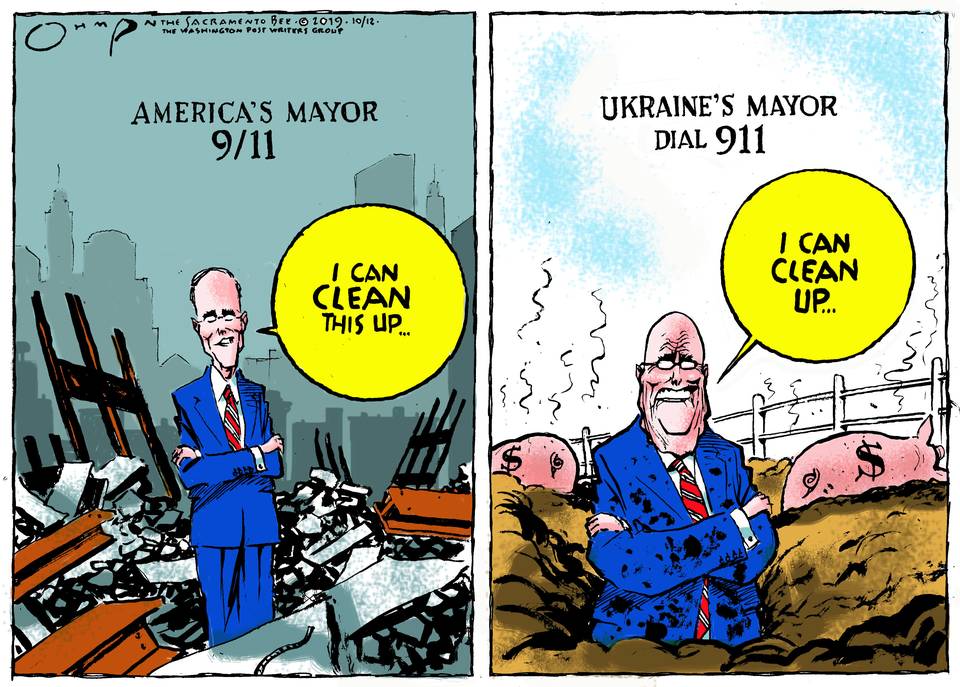 Trump's brain trust circles the wagons: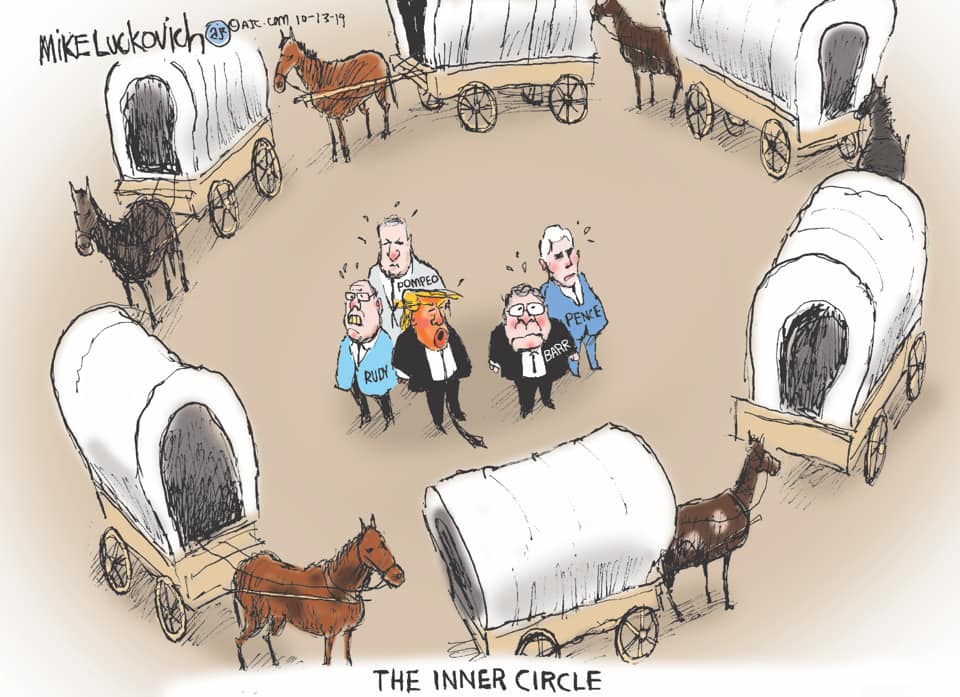 Both sides try using platitudes to help make decisions: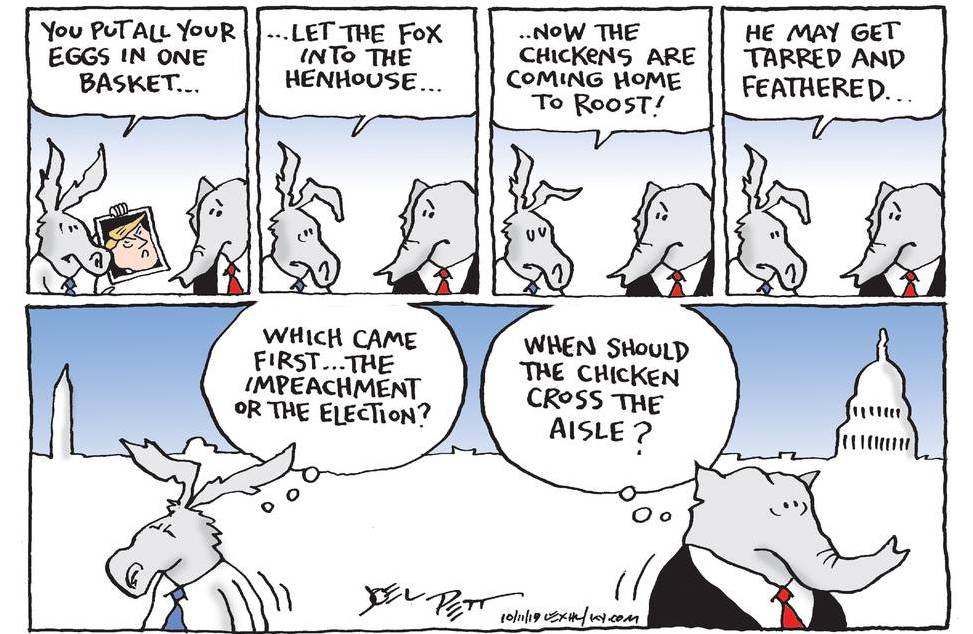 His strategery rarely works out:
Another of this week's best decisions was facilitated by Erdogan: