How did we get here? Trump can't stop tweeting, and we can't stop reacting. Trump met with the New York Times, and the results as reported, leave you thinking: "is this guy a 15 year-old?" Then on Saturday morning before 7am, he engages in a tweet storm, saying among other things,
So many people are asking why isn't the A.G. or Special Council looking at the many Hillary Clinton or Comey crimes. 33,000 e-mails deleted?
Or, this one:
My son Donald openly gave his e-mails to the media & authorities whereas Crooked Hillary Clinton deleted (& acid washed) her 33,000 e-mails!
He's referring to software called "BleachBit". Why does he keep on referring to it as "acid washing"? Bleach is an alkaline, not an acid. Trump must have slept through high school chemistry.
And how does somebody make it through elementary school without learning that the best outcome you can expect with "Hillary did it, too!" is for Hillary to join you in detention?
Aren't private schools supposed to be better at teaching that actions have consequences?
Anyway, on to cartoons. Trump and OJ may have something in common: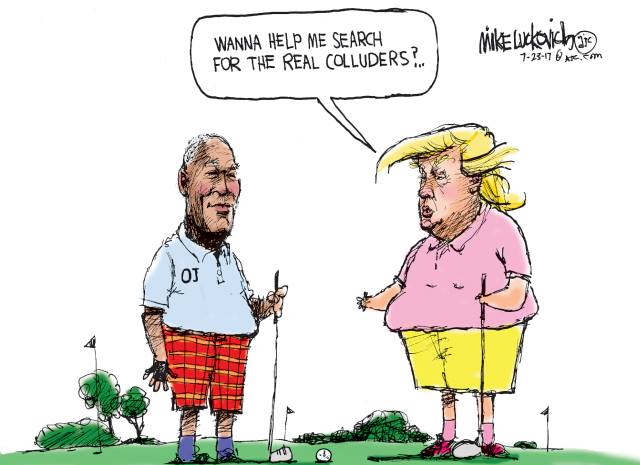 Trump is wrong about what he owns as President: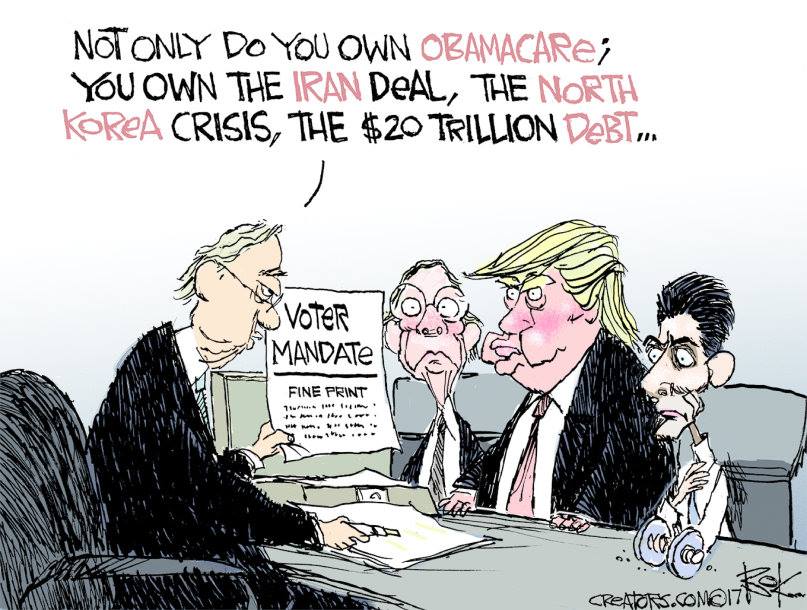 The GOP is still chasing the coyote: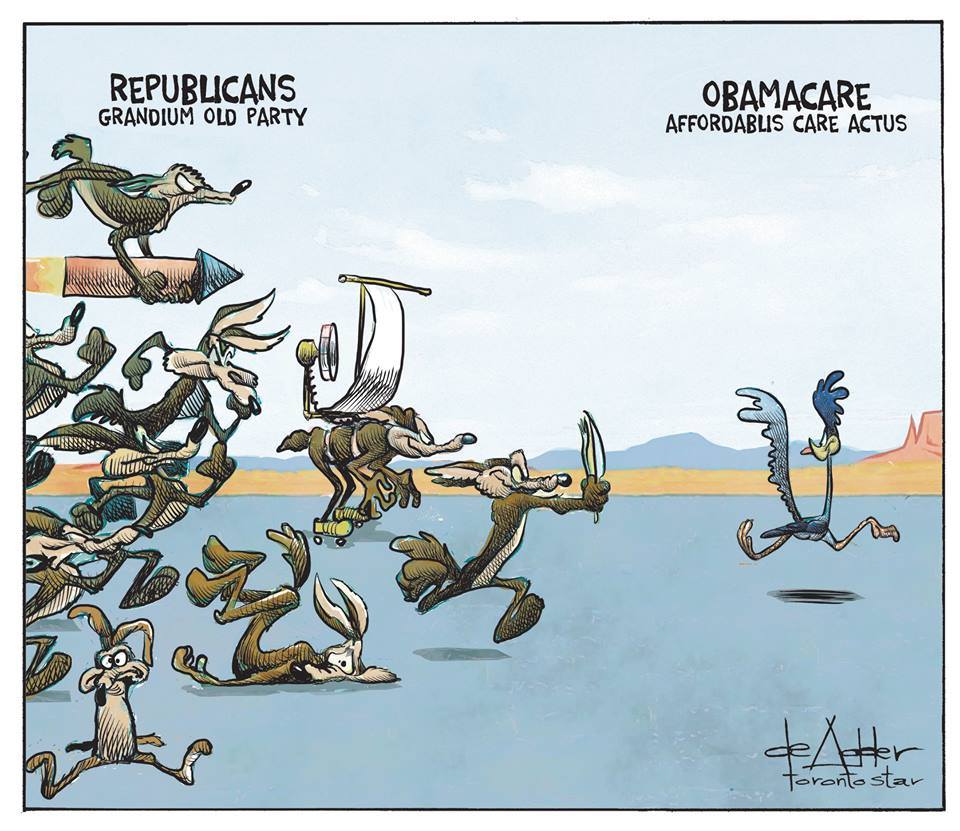 What Repeal without replace really means: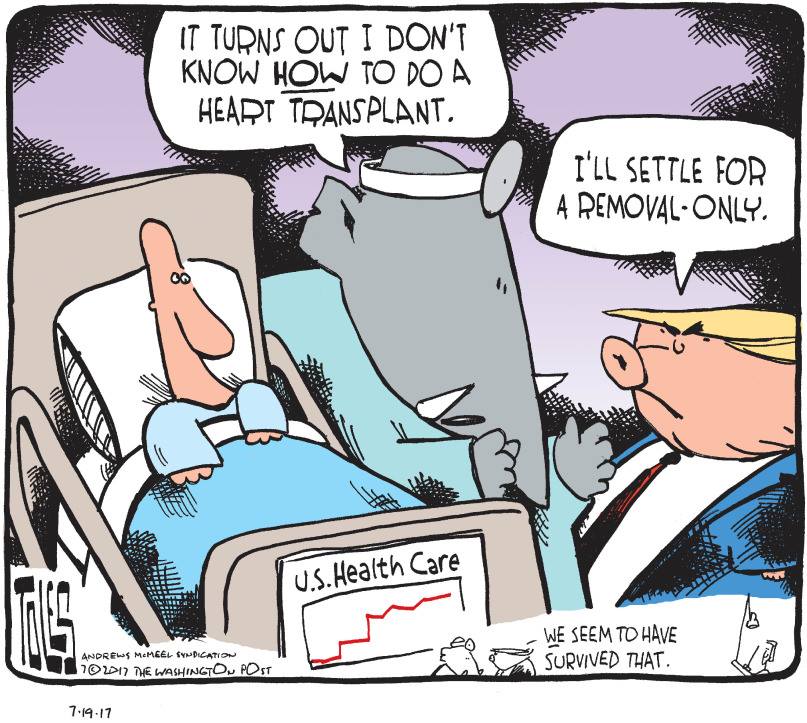 John McCain's cancer pauses the hair pulling: