"Governments last only as long as the undertaxed can defend themselves against the overtaxed." ― Bernard Berenson
(There is an extra ration of cartoons today. Wrongo is taking a few days to celebrate the hot dogs and potato salad he found in the fridge. Posts will resume on July 5th.)
If this week shows how well we are playing defense, we are all screwed. The party of personal responsibility always blames their opponents when things go wrong. The party of fiscal responsibility will blow up the budget whenever they get in power.
And the party of family values is merrily slashing away at programs that support families: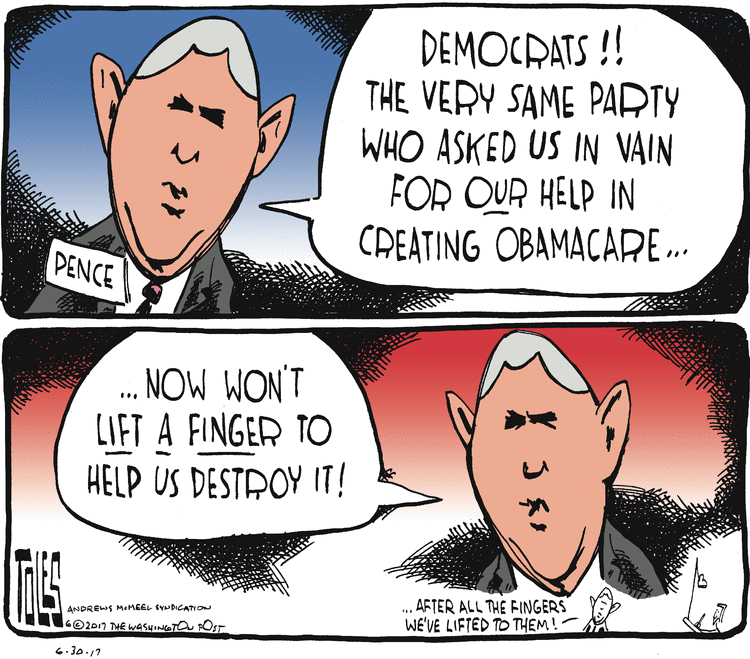 When it comes to health insurance, the GOP has all the right viewpoints: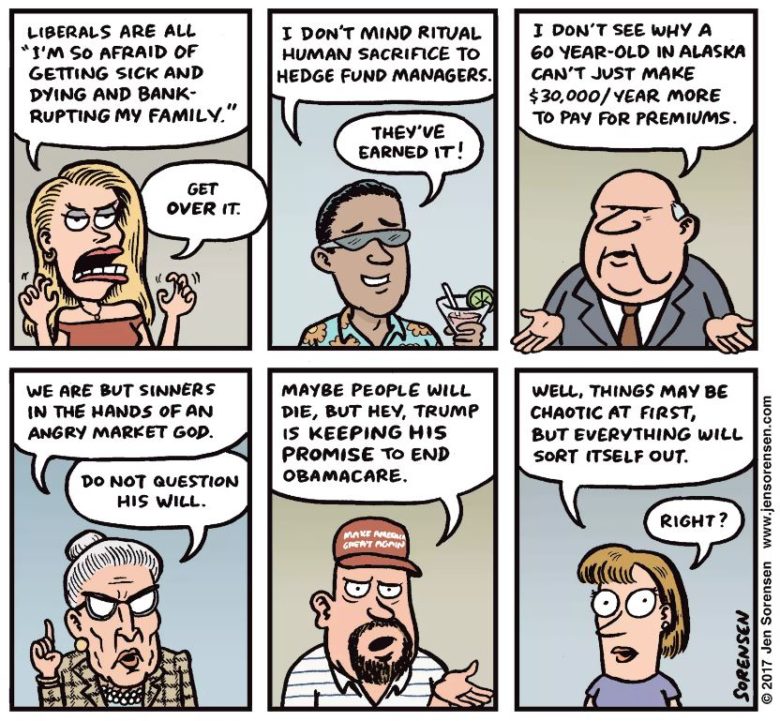 Trump revealed his true self with the "Morning Joe" tweets: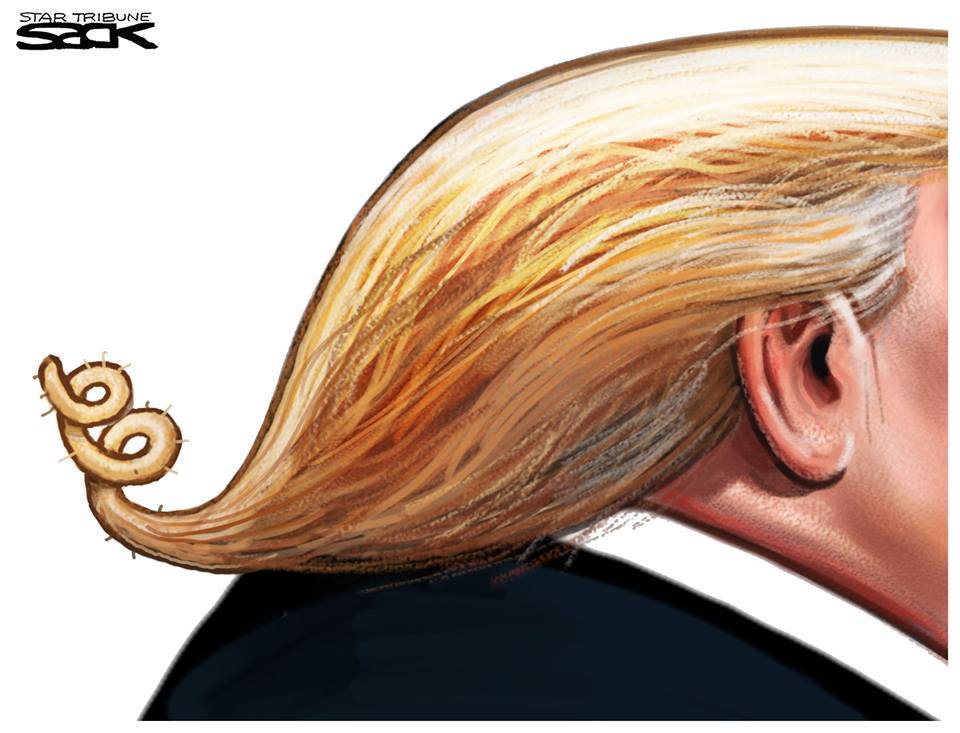 The Court-tested, Judges approved Muslim ban is now in effect: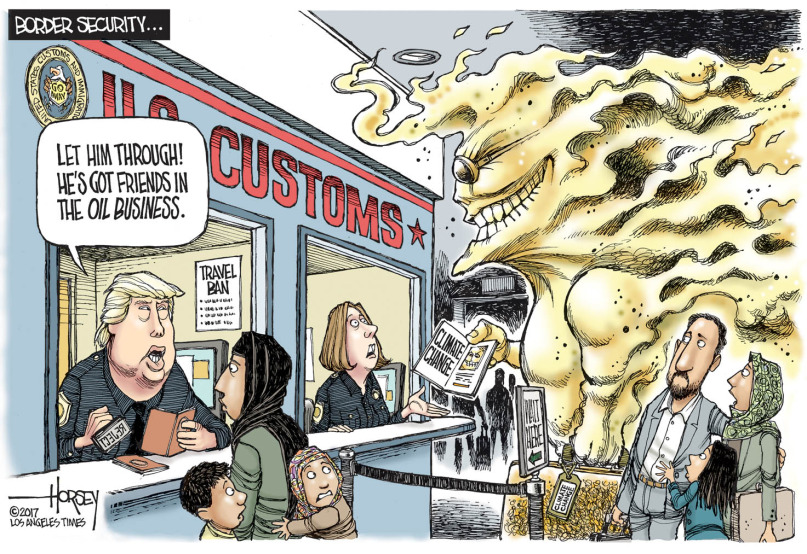 Trump (or his lackeys) made fake Time Magazine covers featuring the Donald: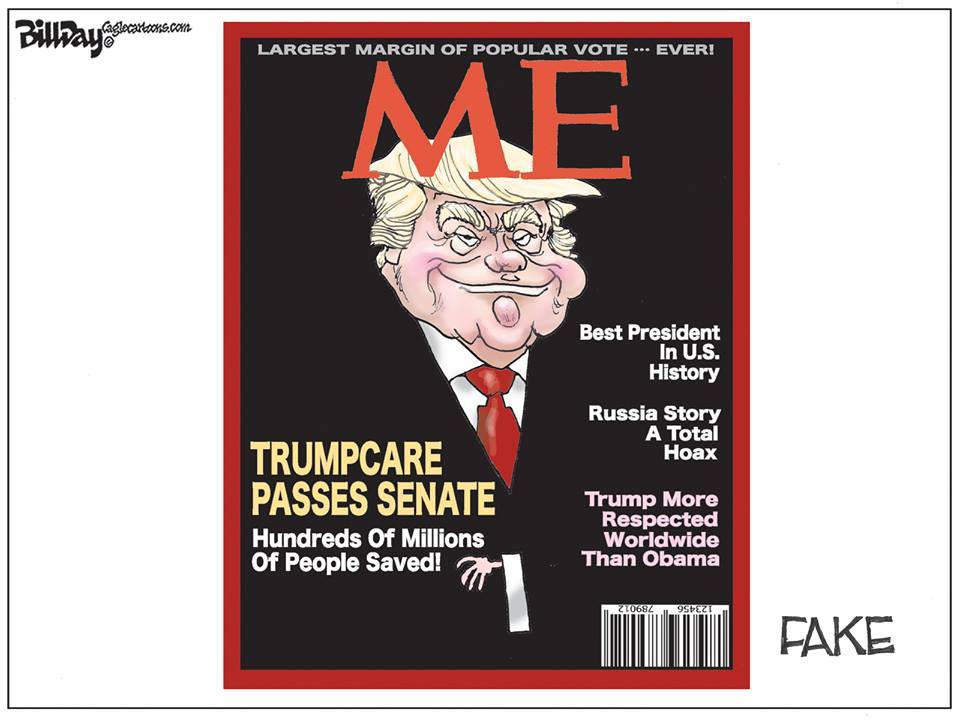 Trump's Press Team orders no cameras at most press conferences. So on to Virtual News:
Trump Election Commission asks states for each voter's personal data, like party affiliation and social security number. What could go wrong?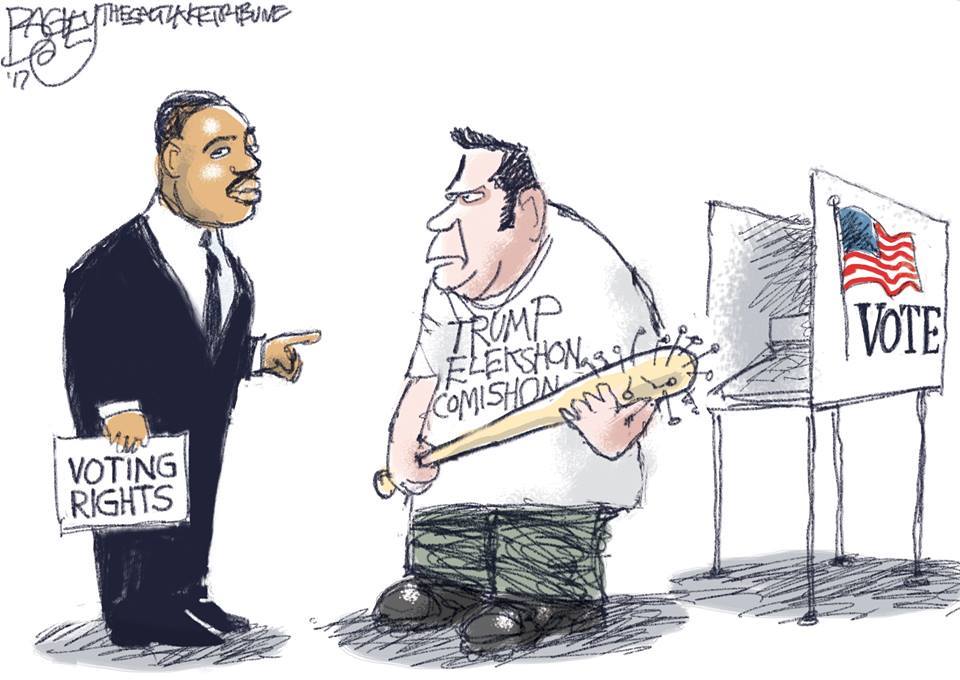 Why the Fourth of July?