(Wrongo is ceasing labor for Labor Day weekend. Blogging will resume on Tuesday, 9/5. Enjoy the fruits of your labor!)
The Daily Escape: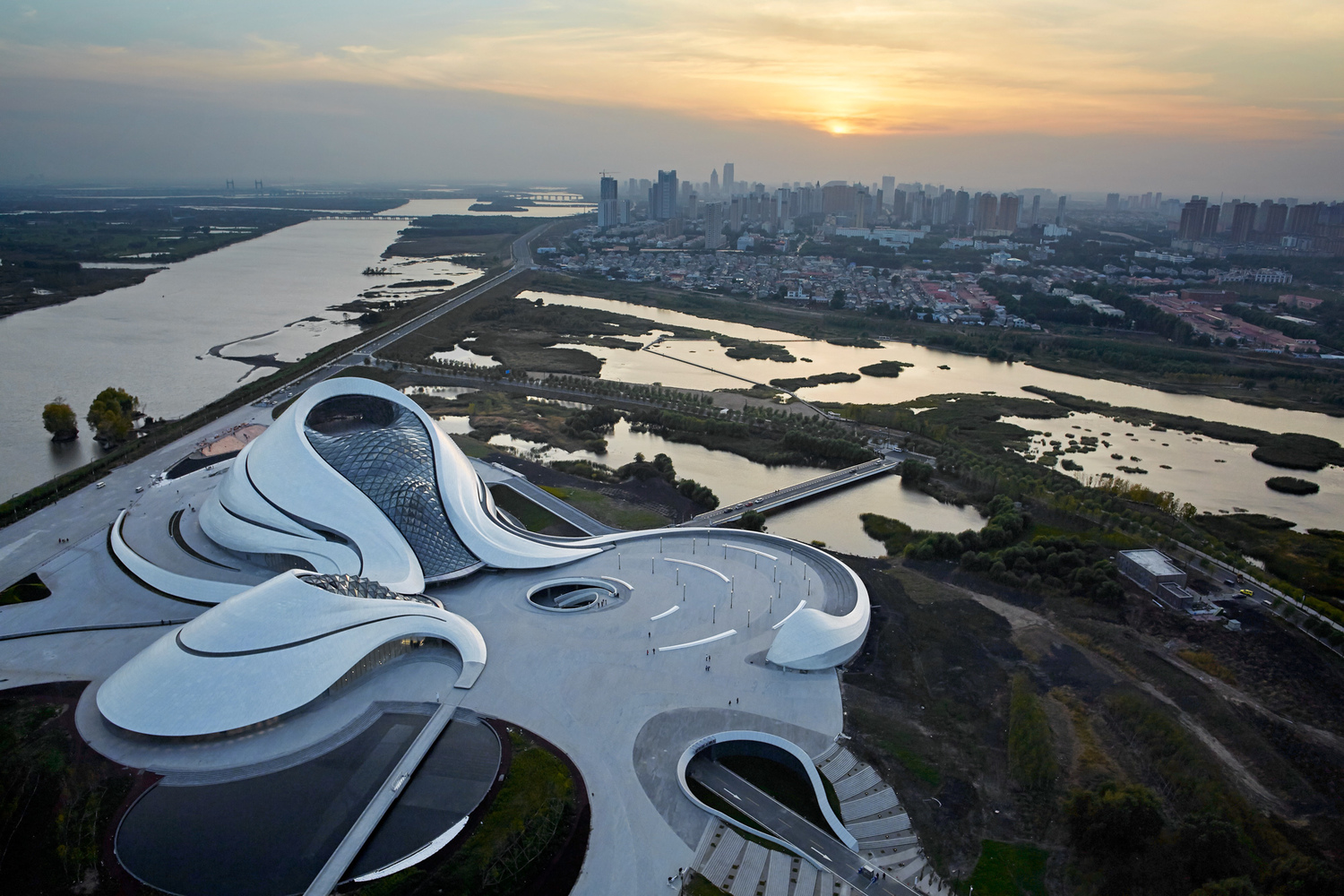 Harbin Opera House, Harbin, China – 2015 photo by Hufton Crow. Harbin is China's eighth-most populous city. It is located in the extreme northeast of China.
Feeling anxious? Seeing too much of the devastation in Houston?
Amazing what it takes to push the Trumpet off the front pages for a couple of days. The clean-up and rebuild will take years, the scale of the losses are beyond imagining.
To top that, Lil' Kim fired a missile across Japan, and onto the front pages. Appropriately, it wasn't important enough to move Harvey out of our consciousness, but it showed we need to pay more attention to North Korea (NK). You probably think of NK as a backward place, but according to the Economist, its 25 million citizens are surprisingly well-wired:
Perhaps half of all urban households now own a Chinese-made "Notel", a portable media player. Over 3m have mobile-phone subscriptions, with NK-branded smartphones like the Pyongyang and the Arirang. South Korean NGOs that smuggle foreign films and TV shows into the North on USBs receive text messages from their contacts there with requests for specific titles (South Korean soaps and Hollywood dramas are popular).
The NK government abetted the communications revolution. In 2008, it developed a 3G network. Today, there are more sanctioned NK mobile phones than illegal Chinese ones. Many use them to conduct business on the black market, by checking prices elsewhere in the country. Notels can be bought for around $50 on the black market, sold in state-run shops.
Since Kim Jong Un came to power, signal jammers for mobile phones have been set up along the border with China. These are powerful enough to ruin cell service for Chinese living on the other side. North Koreans are banned from calling abroad.
Most North Koreans do not have access to the internet, and the few who are allowed to go online are limited to a state-run intranet with 28 mediated websites. The Economist says that NK censorship tools have allowed the regime to automate surveillance. For example, they have the ability to make unsanctioned media files on phones and Notels unreadable. TraceViewer is installed by default on NK phones. It takes random screenshots of users' devices, so big brother is always watching.
Kim Jong-Un's calculation is that technology allows it to gain more control than it loses. It dictates what kinds of handsets North Koreans use; it can shut off the mobile network whenever necessary. The appeal to the regime is that it knows it can't keep all information out, so it is better to monitor it.
Makes Kim seem like a rational actor. Let's hope so.
And let's try to forget about this past week for a few hours, as we start the Labor Day weekend. The thought of Labor Day always reminds Wrongo of the lyric from the Jackson Browne tune, "The Loadout":
They're the first to come and the last to leave,
Workin' for that minimum wage
"The Loadout" was recorded live in Maryland at a show in August, 1977. Browne had been working on the idea with his band, but they didn't have an arrangement they liked. When Browne did three encores, they were out of material, but still wanted to play. Russ Kunkel (the drummer) suggested they play the new song and see what happened. The resulting performance was good enough to make the album, "Running on Empty".
It was the first time the band played the song, and they created a medley with it, segueing into "Stay (Just a Little Bit Longer)", with Rosemary Butler on vocals along with David Lindley doing the falsetto.
Find a cup of Joyride Coffee's Cold-brew (sadly, only available in kegs at a barista near you) and listen to "The Loadout":
https://www.youtube.com/watch?v=7UC4SLsPQic
Those who read the Wrongologist on the execrable Feedburner can view the video here.