The Daily Escape: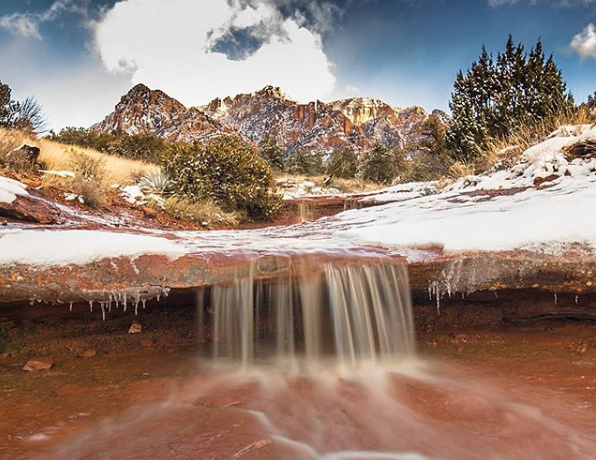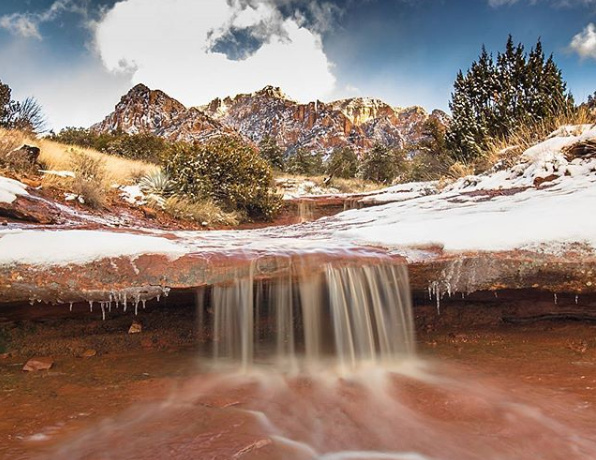 Sedona, AZ – 2017 photo by joanwood01
"There is no justice. The rich win; the poor are powerless. We become tired of hearing people lie. And after a time, we become dead, a little dead. We think of ourselves as victims – and we become victims. We become weak; we doubt ourselves; we doubt our beliefs; we doubt our institutions; and we doubt the law… If we are to have faith in justice, we need only to believe in ourselves and act with justice."
— The closing argument by Paul Newman's character in "The Verdict" (1982)
Imagine that: Act with justice. Belief in justice is part of believing in democracy. If you lose faith in one, you will lose faith in the other. Those who have refused to give up, like Dr. King, and those who marched for civil rights and then, who marched to end the Vietnam War acted with justice.
Fast forward to today, those Florida high schoolers, who are schooling politicians, are following in those footsteps, attempting to act with justice. They are trying to live up to the founding ethos of the US.
Can the pursuit of justice that gave us successes in civil rights also fuel success in the long, impossibly hard struggle to Make America Safe Again?
Making it Safe from too many guns in the hands of too many Americans?
Before Parkland, Wrongo was about to write off the possibility that gun control activism would achieve much of anything. That we were doomed to remain the world's most "exceptional" country when it comes to guns.
America thinks that it's worth it to have a more dangerous society in order to have strong Second Amendment rights. The Second Amendment Absolutists, including the NRA, Trump and the GOP, think the lives we'd save if we had stricter gun controls aren't worth the freedom that owning guns buys them.
And the rest of us don't oppose their viewpoint strongly enough to affect change.
Then along came these high school activists. They have become our last, best hope of blunting the Second Amendment Absolutists. Where did these Florida shooting survivors find their activism and organizing? Can they carry through to a place that their elders haven't been able to reach?
What is refreshing about the students from Stoneman Douglas is that we are hearing about their lived experience.
This has a gravitas far beyond what is handed down from the Beltway. The gun discussions have been mostly led by politicians and lobbyists. But that is being eclipsed by voices with first-hand experience surviving a mass killing. It's their intimate experience, plus the passion they are bringing that encourages the rest of us to dig in, and help bring about change.
They seem to know that their ground swell of political activism strikes fear into the hearts of politicians. They seem to know that they can make gun control a major issue in the 2018 mid-terms.
They are proving more resilient and savvy than many of us would have given them credit for on the day of the shooting. It isn't their responsibility to fix the world, but since they have a place in it, and a voice, perhaps they can spur some real change.
They are forcing politicians like Sen. Rubio (R-FL) back on their heels. They are forcing the NRA into PR mistakes. Remember this?
Come mothers and fathers throughout the land
And don't criticize what you can't understand
Your sons and your daughters are beyond your command
Your old road is rapidly aging
Please get out of the new one if you can't lend your hand
For the times they are a-changin' – B. Dylan
At the CNN Town Hall on Wednesday night, it was obvious that the NRA's Dana Loesch and Rubio both knew that these students were far beyond their command. But that doesn't mean we should sit back, and expect them to do it alone.
We have to stand up, help them, and certainly vote in huge numbers.