The Daily Escape: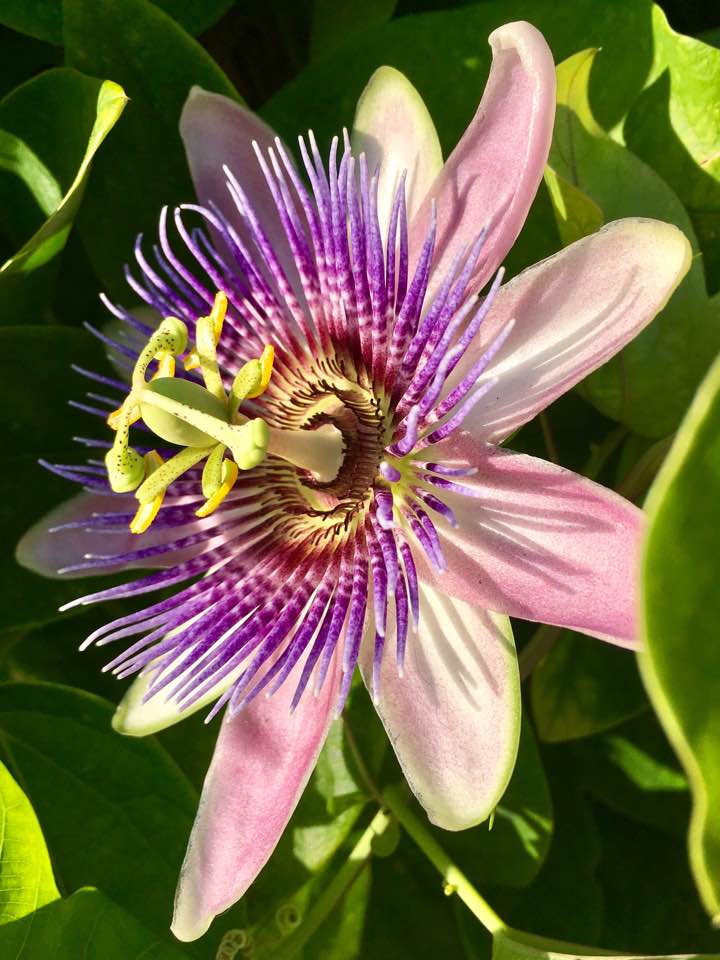 (Key West flower by Denise M. Riggs)
CNN reported that on Monday, North Korea (NK) fired four ballistic missiles into the Japan Sea. CNN was told by a US official that a fifth missile failed to launch. More from CNN:
Later on Monday, two US officials told CNN that US intelligence is closely monitoring the underground nuclear test site via satellite amid signs the regime could be preparing for another underground test…A US official also said that Washington is continuing to see activity including missile engine tests at another North Korean launch site, that signal potential additional launches — which the US widely expects.
This creates a strategic problem for the Trump administration. Trump has already signaled his preference to respond aggressively to NK's missile program. In a Twitter post after Kim Jong-un issued a warning on New Year's Day, Trump tweeted "It won't happen!"
Obama used a different approach:
Three years ago, President Barack Obama ordered Pentagon officials to step up their cyber and electronic strikes against North Korea's missile program in hopes of sabotaging test launches in their opening seconds.

Soon a large number of the North's military rockets began to explode, veer off course, disintegrate in midair and plunge into the sea. Advocates of such efforts say they believe that targeted attacks have given American antimissile defenses a new edge and delayed by several years the day when North Korea will be able to threaten American cities with nuclear weapons launched atop intercontinental ballistic missiles.

But other experts have grown increasingly skeptical of the new approach…Over the past eight months, they note, the North has managed to successfully launch three medium-range rockets. And…North [Korea] is in "the final stage in preparations" for the inaugural test of its intercontinental missiles — perhaps a bluff, perhaps not.
The US lacks the ability to fully counter the NK nuclear and missile programs. The NYT's reporting indicates that the NK danger was great enough that as Obama left office, he warned Trump it was likely to be the most urgent problem he [Trump] would confront.
As a presidential candidate, Trump said "we're obsolete in cyber". Now, one of the immediate questions he faces is whether to accelerate, or scale back existing cyber efforts. The US is also looking at ways to freeze the Kim family's assets, some of which are held in Chinese banks. The Chinese have opposed the US deployment of the US high-altitude missile defense system known as THAAD in South Korea; but the Trump team may also deploy THADD systems in Japan.
A Trump administration official told the NYT that they are looking at pre-emptive military strike options, although the challenge is huge, given the country's mountainous terrain, deep tunnels and bunkers. This is complicated. NK missiles are fired from multiple launch sites and are moved about on mobile launchers in an elaborate shell game meant to deceive adversaries.
Putting American tactical nukes back in South Korea (they were withdrawn 25 years ago) is also under consideration, even though that could accelerate a regional nuclear arms race.
Trump could re-open negotiations with NK to again freeze its nuclear and missile programs, but that would leave the current threat in place. He could prepare for direct missile strikes on the launch sites, but there is little chance of hitting all targets. He could press the Chinese to cut off trade and support for NK, but Beijing has always stopped short of steps that could lead to the regime's collapse. The NYT said:
In two meetings of Mr. Trump's national security deputies in the Situation Room, the most recent on Tuesday, all those options were discussed, along with the possibility of reintroducing nuclear weapons to South Korea as a dramatic warning. Administration officials say those issues will soon go to Mr. Trump and his top national security aides.
Dealing with NK requires a steady hand, and an ability to sort through complex relationships. Rash decisions will not work, while well thought-out tactics might.
Sadly, Trump has not convinced us that he has the temperament to deal with a complex situation like NK presents.
Here is the Moranbong Band, an all-female North Korean group whose members were personally selected by Kim Jong-un. Here they are performing "My Country Is The Best!":
https://www.youtube.com/watch?v=fL7-7shibkw
Everyone thinks their country is the best.
This has a decidedly Euro pop flavor. One wag said all that is missing is Robert Palmer standing in the foreground singing "Addicted to Love". Check out the woman playing lead guitar at 2:34.
Those who read the Wrongologist in email can view the video here.